We've worked out the percentage chance each Premier League and Football League team have this weekend.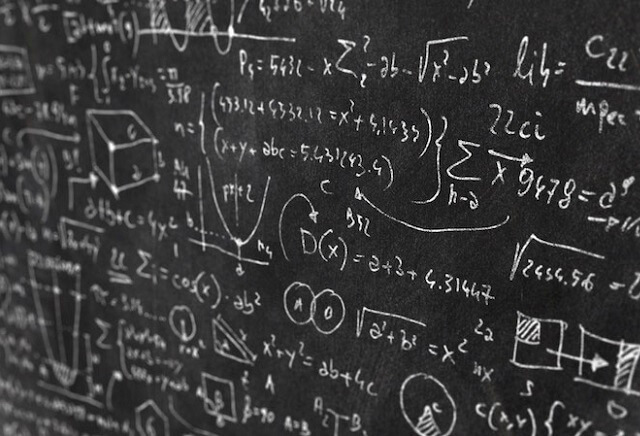 At Oddschecker we love odds and statistics, so we've combined the two to see what we can expect from the games in the Premier League and Football League this weekend. These percentages might help you decide which teams you feel are over/under-priced and could give you an advantage when it comes to building your weekend accumulator.
According to the bookies, Man Utd are the biggest banker of the weekend, across all the leagues, as they host Burnley with an 82% chance of victory. Check the rest out below...
| | Home | Draw | Away | |
| --- | --- | --- | --- | --- |
| Sunderland | 11% | 19% | 69% | Arsenal |
| Man Utd | 82% | 14% | 5% | Burnley |
| Middlesbrough | 38% | 31% | 31% | Bournemouth |
| Tottenham | 60% | 24% | 17% | Leicester |
| Watford | 57% | 27% | 18% | Hull |
| West Brom | 12% | 21% | 67% | Man City |
| Crystal Palace | 19% | 24% | 56% | Liverpool |
| Everton | 55% | 25% | 21% | West Ham |
| Southampton | 31% | 29% | 41% | Chelsea |
| Stoke | 48% | 27% | 26% | Swansea |
| | Home | Draw | Away | |
| --- | --- | --- | --- | --- |
| QPR | 36% | 29% | 36% | Brentford |
| Barnsley | 31% | 29% | 42% | Bristol City |
| Brighton | 42% | 30% | 29% | Norwich |
| Cardiff | 46% | 29% | 25% | Wigan |
| Derby | 39% | 30% | 31% | Sheff Wed |
| Fulham | 42% | 29% | 30% | Huddersfield |
| Ipswich | 56% | 26% | 18% | Rotherham |
| Leeds | 48% | 29% | 25% | Burton |
| Preston | 18% | 26% | 57% | Newcastle |
| Reading | 49% | 28% | 25% | Nottingham Forest |
| Blackburn | 31% | 30% | 40% | Wolves |
| Birmingham | 33% | 30% | 36% | Aston Villa |
| | Home | Draw | Away | |
| --- | --- | --- | --- | --- |
| Oxford | 36% | 29% | 36% | Millwall |
| Wimbledon | 34% | 29% | 37% | Bradford |
| Bolton | 59% | 26% | 17% | Port Vale |
| Bristol Rovers | 42% | 26% | 32% | Peterborough |
| Charlton | 56% | 25% | 20% | Chesterfield |
| Fleetwood | 44% | 28% | 29% | Gillingham |
| Northampton | 42% | 28% | 31% | Bury |
| Rochdale | 49% | 29% | 23% | Oldham |
| Scunthorpe | 57% | 25% | 20% | Swindon |
| Sheff Utd | 50% | 26% | 25% | MK Dons |
| Southend | 51% | 27% | 24% | Shrewsbury |
| Walsall | 36% | 29% | 36% | Coventry |
| | Home | Draw | Away | |
| --- | --- | --- | --- | --- |
| Accrington | 52% | 26% | 22% | Newport County |
| Barnet | 42% | 27% | 32% | Hartlepool |
| Cambridge | 20% | 25% | 55% | Portsmouth |
| Carlisle | 62% | 23% | 17% | Crawley |
| Cheltenham | 31% | 29% | 40% | Blackpool |
| Doncaster | 56% | 26% | 19% | Wycombe |
| Leyton Orient | 47% | 26% | 28% | Crewe |
| Mansfield | 46% | 28% | 27% | Stevenage |
| Morecambe | 28% | 26% | 45% | Exeter |
| Notts County | 31% | 28% | 42% | Luton |
| Plymouth | 48% | 25% | 28% | Colchester |
| Yeovil | 33% | 30% | 38% | Grimsby |
*percentages based on best-priced odds on 28/10/16