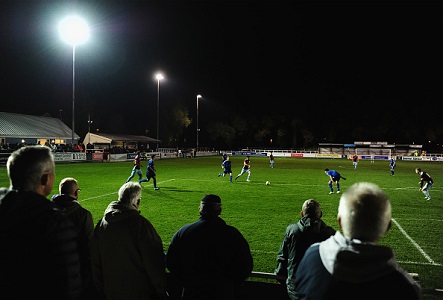 With the first round of the FA Cup being played this weekend, we've seen it as the perfect opportunity to see how many upsets there have historically been at this early stage.
We've defined an upset as one team beating another team that is at least one league above the first team.
The trend over the last three seasons has been for the amount of results considered an upset to rise. That suggests to us that the gap between the Football League and non-league has closed quite considerably. This could be due to the Premier League and Championship taking the focus away from Leagues One and Two or maybe the amount of football League clubs in financial difficulty.
What ever the reason, there is certainly a tangible trend. In the 2013/14 season there were upsets in 15% (6) of the 40 matches played. Compare that with 2014/15 and 2015/16 where there were double that number with 30% (12) upsets from 40 matches.
| | 2013/14 | 2014/15 | 2015/16 |
| --- | --- | --- | --- |
| First Round Upsets | 15% | 30% | 30% |
The first team we think could cause an upset this weekend are Eastleigh 2/1 at home to Swindon. Eastleigh have a recent history of ding well in the competition, beating Lincoln City in 2014 and Crewe Alexandra in 2015.
Second is Dover away to Cambridge United. Dover have been in good form, sitting in 7th in the National League and will be looking to build on their good start. Cambridge have had a lot of positive momentum in the past few seasons but that looks like slowing down with the club 22nd in League Two.
Finally, Solihull Moors have a good chance of causing an upset against Yeovil. The club is only nine years old and this will be a big occasion for them. Yeovil is a club that has been in decline for the last three seasons and Solihull are 23/5 to get the win.