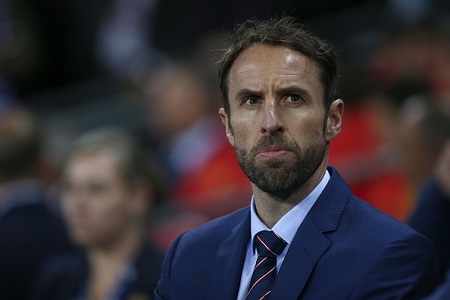 Following allegations against the then current boss Sam Allardyce on 27th September, Gareth Southgate's odds to become England manager moved from 40/1 to 10/1.
The bookies obviously gave him an outside chance of becoming the next England manager but given his previous comments about not wanting the job and the fact that Alan Pardew was the early favourite it seemed an unlikely outcome.
By the end of the day though, with Allardyce now sacked the FA decided to put Southgate in temporary charge. With the permanent job still up for grabs after an inital four-game period, there was significant investment in Southgate to land that job and he became the 7/4 favourite.
As time has gone by, with England remaining unbeaten, Southgate has looked more and more likely to become manager on a permanent basis. After the 2-0 win over Malta, Southgate solidified his position as the favourite for the job with his odds lowering to 11/8.
In the time between the 0-0 draw with Slovenia and the 3-0 win over Scotland, it became apparent that the FA weren't seriously looking at anyone else for the top job with Southgate's odds shortening further to 8/13. In the run up to the Scotland match there were media reports that the FA would offer Southgate the job if England beat Scotland and he moved into being the overwhelming favourite at odds of 1/10. After beating Scotland 3-0 and drawing against Spain it now appears his appointment is a formality, should he accept, at best odds of 1/16.
| Date | Best Odds |
| --- | --- |
| 26/09 | 40/1 |
| 27/09 am | 10/1 |
| 27/09 pm | 7/4 |
| 09/10 | 11/8 |
| 08/11 | 8/13 |
| 10/11 | 1/10 |