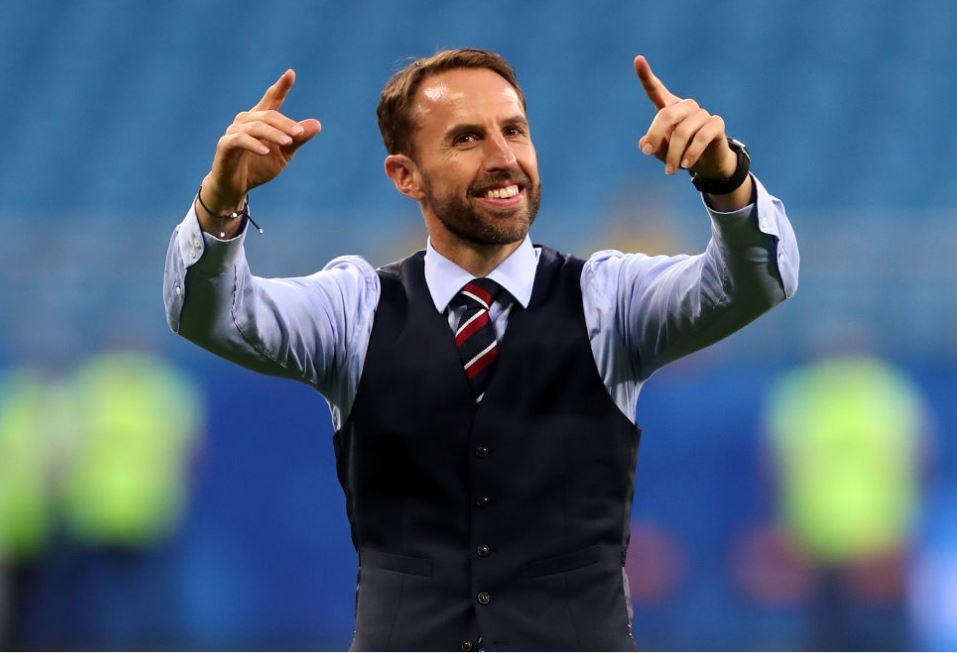 It's time to be confident! Here's five things to remember as England gear up to make history.
28 years is a long time to wait. 52 years even more so. But England have banished the former by making the semi-finals of the World Cup and are two wins away from bringing to an end the latter.
Croatia are in the way but Gareth Southgate's side will start off as favourites in the crucial clash. If you're as nervous as us, read these five things below many times before kick-off. Keep calm and cheer on the boys!
1. Croatia have scraped through
Okay, Croatia were probably expected to beat Denmark and Russia but they didn't half make hard work of it. Two gruelling 120-minute games followed by nerve-wracking penalty shoot-outs will have drained them, while England serenely passed through Sweden on Saturday afternoon. The Eastern Europeans haven't clicked since their win over Argentina: England are peaking at just the right time.
2. Set pieces
The Three Lions have scored more goals directly from set pieces and more penalties than any other team this tournament. They're also joint-second when it comes to conversion percentages. So if we get a corner/penalty, you know we're sticking it in! Don't worry!
3. Harry Kane
There's no finer striker in the land right now, and it's not just English media saying that. Kane is within touching distance of the Golden Boot and although the majority of his six goals were opportune, the mark of all great poachers is to be in the right place at the right time (See: Lineker, Gary).
4. Gareth Southgate
If you search the word Southgate on Twitter and set the timeframe to 2016, you wouldn't have found too many positive tweets about the man tasked to take over after Sam Allardyce's dismissal. But the 47-year-old has been a calm and steady voice of reason, steering the good ship Britannia to uncharted waters. Anyone that has an Atomic Kitten song remixed in his honour is okay with us.
5. It's coming home
It's written in the stars! The optimism of the nation is at fever-pitch, it hasn't rained since God was ten and we've all forgotten what it was like to lose a meaningful match. One more push will get us over the line, it's time to grab every lucky thing you have and stay glued to ITV!