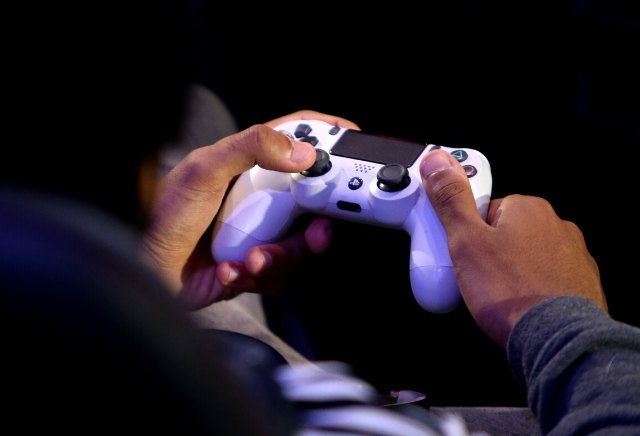 A Fifa 20 Tournament is the latest event to be priced up bookmakers…
With the sporting calendar decimated by COVID-19, the opportunistic team at Leyton Orient FC have set up a FIFA 20 Tournament for professional clubs to take part in whilst all the usual football has been postponed.
The online video game tournament is taking its name from the Fifa Ultimate Team mode on the popular video game and will be known as 'Ultimate Quaran-Team'.
Essentially, the tournament sees 128 professional football clubs pitted against each other in a knockout Fifa tournament, to determine what club has the online bragging rights, with entrants ranging from Barnsley to Brighton.
The tournament will be available to watch online via Twitch, with each team's own social media account posting a video of the live games which can be followed using #UltimateQuaranTeam. We will post a schedule of the games once we have it.
Each team will be represented by a single player – with team entrants ranging from members of the first team such as Crystal Palace's Andros Townsend, to fans, and in some cases professional E-Sports Pro Fifa players.
With the tournament gaining increasing traction online, a number of bookmakers such as Sky Bet, William Hill and Paddy Power have taken their chance at pricing up the outright market, and there have already been some significant moves.
But who is the favourite to win the inaugural FIFA 2020 football tournament for clubs? Oddschecker has taken a look at the market.
Who is the favourite?
Let's start with the top of the market.
Benfica were heavy favourites to win the full thing, at as short as 6/4. However, a mix-up with the teams has seen them pull out of the competition – and blown the whole thing wide open.
Sheffield Wednesday are also reportedly fielding an experienced e-sports pro, and have been cut into 5/1 favourites for the tournament as a result.
Roma are second favourites at 6/1, Man City are the next most likely to win the competition at 9/1, then comes Watford (11/1)
Ajax follow next at 14/1, alongside Angers at the same price. Then comes Millwall (16/1) and Barnsley (20/1).
Where is the money going?
Sheffield Wednesday have taken over from Benfica, and have scooped up 41% of all bets since Benfica's withdrawal.
A flurry of bets have also been placed on Newcastle at 25/1 and Sheffield United at the same price, whilst the like of Angers' and Watford are rumoured to be fielding pros and have large pricing discrepancies between bookmakers which could create interest.
Andros Townsend's inclusion has seen money cool on Palace, who were well supported prior to the announcement that the winger would be taking control of the online club.
Oddschecker will be providing updates throughout the tournament including team and match previews for the first round of fixtures which will be shared across our social channels.
To win #UltimateQuaranTeam Fifa 2020 tournament:

Sheffield Wednesday – 5/1
Roma – 6/1
Angers - 7/1
Man City – 9/1
Standard Liege – 11/1
Watford – 12/1
Ajax – 14/1
Mansfield Town – 14/1
Wolves – 17/1
Birmingham – 18/1
Middlesboro – 18/1
Aston Villa – 25/1
Sheffield Utd – 25/1
*William Hill have already committed that any profits made from bets on the tournament will go to the Leyton Orient Just Giving page, set up to support EFL clubs struggling as a result of fixture postponement as well as MIND and COVID-19 cure research*