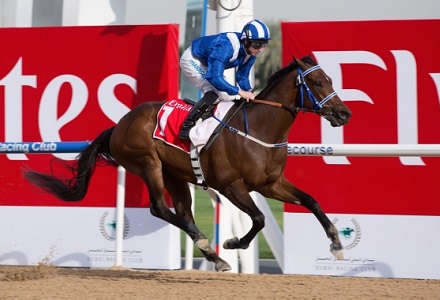 Jim Crowley's remarkable year has got even better after it was confirmed that the 2016 champion Flat jockey will be the number-one rider for powerful owner Sheikh Hamdan Al Maktoum next season.
Crowley will replace Paul Hanagan who had been the owner's retained rider for four years, and will likely be seen for the first time in the famous blue and white silks at the Dubai Carnival early in the new year.
Sheikh Hamdan's racing manager, Angus Gold, told Attheraces: "He [Jim] will be going out to Dubai for the carnival early in the new year and in the meantime, Dane O'Neill remains our second jockey and will be out there to help too.
"Once we decided not to renew Paul's contract, we spoke about it and Sheikh Hamdan decided he definitely did want to have a number one jockey.
"So we discussed various options and he came up with the idea of Jim. I spoke to Jim two nights ago and he confirmed he would be happy to do it. It's very exciting news and we're thrilled to have him on board.
"He's worked his way up and proven to be a top jockey. He did a brilliant job to become champion and we're happy to have him."