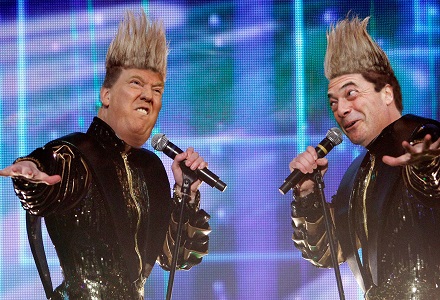 Since Mr Trump won the US presidential election the bookies have reacted with some excellent betting markets including walls being built, the rich and famous moving to Canada and even a flight to Mars to take place. Here are a few of the best ones:
Brick Layers Paradise
This wall really needs no introduction does it? Priced up with a few bookies (albeit under slightly different market names) at best price 8/1, it's fair to say stranger things have happened at longer prices! Apparently Mexico are paying too…
The Celeb's are off
Miley Cyrus, Cher, Chelsea Handler, Samuel L Jackson, Barbara Streisand, Ne-Yo and Amy Schumer. All names that have claimed in one way or another they would leave the United States if Mr Trump gets presidency. Well, celebrities, it's time to put your money where your mouth is and get yourselves on your private planes.
| Celeb | Proposed Country | Odds |
| --- | --- | --- |
| Miley Cyrus | Australia | 66/1 |
| Cher | Anywhere outside the US | 66/1 |
| Chelsea Handler | Anywhere outside the US | 33/1 |
| Samuel L Jackson | Canada | 28/1 |
| Barbara Streisand | Canada | 20/1 |
| Ne-Yo | Canada | 14/1 |
| Amy Schumer | Spain | 40/1 |
On the subject of moving country, Canada is priced up at 66/1 to ban immigration from the US in 2016. Surely they won't get that sick of the Americans crossing the border will they?
Jedward's political double
Love him or hate him, Nigel Farage is said to have been advising Donald Trump on his campaign and they have become good friends. Which way their relationship will go from here time will only tell. A continued professional relationship could lead to Farage being given the job of EU Ambassador which is currently 10/1. If it goes more towards a media and musical career, 66/1 says the pair will have a number one hit single by 2020. It's a funny old world we live in.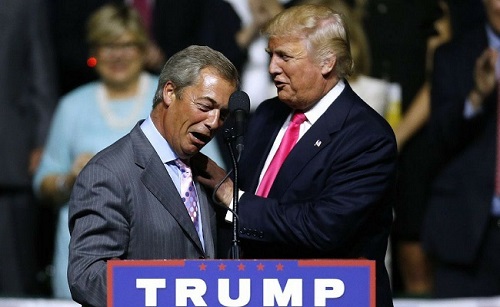 Space flight Trump's everything
As reported on The Verge, Trump has previously stated "NASA should be focused primarily on deep space activities" and with the increasing tensions with Russia, a new cold war space race could well be on the cards. You can get 40/1 on a commercial flight to Mars during Trump's presidency.