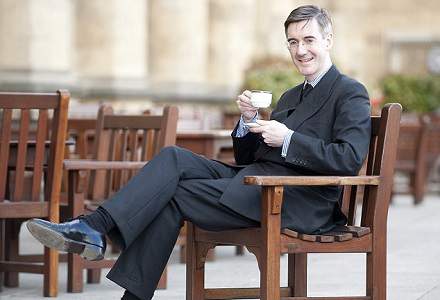 It's certainly rare that punters and bookmakers agree when it comes to politics markets, however there's a significant trend forming in the Next Conservative Leader market. The eccentric MP for Constituency of North East Somerset has been flung into the spotlight attracting quite the following on social media and also in the betting world.
It's rather ironic that a man who has been described as "coming straight of 1923" has become flavour of the month in the digital world. However, his increased popularity and airtime has had a significant impact on his odds to take charge of the Conservative party. At the beginning of the week he was 50/1 with one bookmaker to replace May, but now he has been backed into as short as 16/1 (33/1 best odds).
It's not just those in the betting industry getting caught up in the Rees-Mogg whirlwind, the punters are also jumping on the JRM bandwagon. This month he has accounted for 34.76% of bets in the market, almost five times more than any other candidate.
His growing popularity was bound to affect his chances of becoming the top-dog in the Conservative party. He is still only 9th favourite to replace May so we aren't getting too carried away but we do expect these odds to continue to shorten with every quirky Instagram post. Jacob Rees-Mogg has even been installed as 33/1 to become the next Prime Minister, just imagine that…