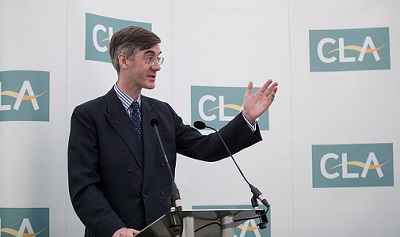 After Jacob Rees-Mogg's sensational claims on Good Morning Britain, there have been a flurry of bets on him to become the next conservative leader.
Over 80% of bets this morning have been placed on Rees-Mogg to win the support of his party in their next leader election, and in the space of a few hours he has surpassed Phillip Hammond (8/1) with odds as low as 9/2 for Rees-Mogg to triumph.
He earlier went on Good Morning Britain to claim that he doesn't believe in abortion and gay marriage, sparking a heated debate with its presenters and triggering a host of bets on him to become the next leader.
Rees-Mogg's rhetoric has clearly succeeded in one thing: making his name more well-known, and the bets placed on him this morning show that punters are still undecided on the result of this outcome; Rees-Mogg is a narrow second favourite to David Davis, who is currently 7/2.
There has been steady money supporting his leadership campaign for the past few weeks, and this morning's appearance has certainly reinforced the phrase that no publicity is bad publicity. This seems to be how the punters are viewing Jacob Rees-Mogg's controversial comments on national television this morning.