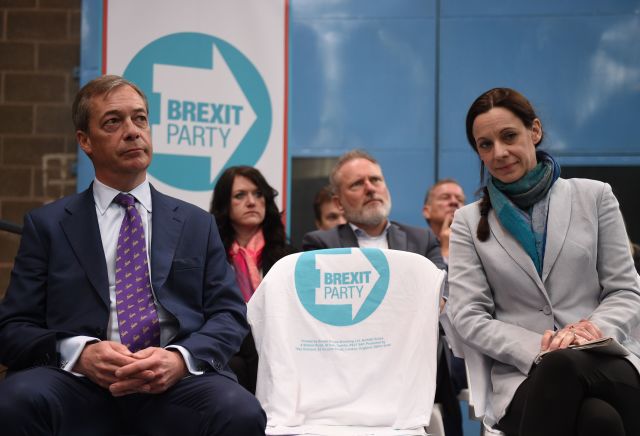 For the second time in as many days, the Brexit Party have topped polls.
Bookmakers have slashed odds on Nigel Farage's Brexit Party winning the European elections after two consecutive opinion polls deemed them the front-runners.
Priced at 6/4 to gain the most seats just a couple of days ago, the Brexit Party are now as short as 1/2. That's an implied probability of 66.7% that they emerge victorious.
Punters flocked to this market after the latest poll results, with 76% of bets in the last 24 hours going on the Brexit Party.
Previous favourites Labour have drifted out to 6/4, as leader Jeremy Corbyn continues to lose ground in the Brexit debate.
Having gained momentum considerably since its launch last week, Farage's new party has shot to the top of opinion polls as it continues to draw support from disenchanted sections of Conservative and UKIP supporters.
Farage led his former party UKIP to a shock win in the 2014 European Parliament elections and with their current leadership failing to mobilise any such support, the Brexit Party could be set to benefit.
With no end to the Brexit saga in sight, it looks increasingly unlikely that Theresa May will be able to prevent the European elections from taking place.
Oddschecker spokesperson George Elek: "Latest polls show that the Brexit Party's lead may not be as wide as we thought a couple of days ago, but the market hasn't reacted. If anything it has shortened further, with 4/7 suggesting a more than serious chance that Farage's party will emerge victorious."