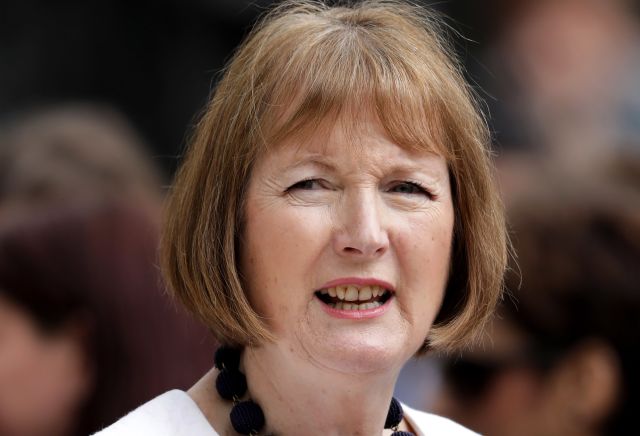 Two Labour MP's find themselves at the top of the market to take over from John Bercow as speaker in the House of Commons.
John Bercow announced his intention to step down as Speaker of the House of Commons and already the race has begun to replace him in the influential position. His decision to stand down at this point is significant as it prevents a new parliament, post general election, from electing a new speaker and therefore, Johnson's minority Government will be unable to install the candidate of their choice.
Hence, two Labour MPs are front runners for the job, with Sir Lindsay Hoyle, Labour MP for Chorley, the current odds on favourite at around the 5/6 mark, the bookies give him a 55% chance of becoming the next Speaker, and Harriet Harman, Labour MP for Camberwell & Peckham, second favourite. Harriet Harman was as long as 5/1 with some bookmakers in the immediate aftermath of Bercow's announcement but has since shortened.
Traditionally the speaker has alternated between the two major parties, but that convention was upended by the Labour government in 2000 and precedent counts for little in these turbulent times in Parliament. However, it does seem most likely that the Conservative Bercow will be followed by a Labour candidate, not least because the current Tory government is operating in a large minority.
The case for Hoyle is obvious, he is the current Deputy Speaker who is well respected in the role. He was in the Speaker's Chair during the terrorist attack in Westminster in 2017 and his experience is a big tick in his favour. Furthermore, Hoyle has been open about the fact that he desires the role of Speaker once Bercow stands aside, so at the very least he will be a name in the hat.
Whilst less open about her desire to sit in the Speaker's Chair, Harman has hinted about it in the past. She also has a wealth of Parliamentary experience, having served as MP since 1982 and held various Cabinet and Shadow Cabinet roles. She has also taken temporary roles as Acting Leader of the Labour Party and Leader of the Opposition. She has kept her powder relatively dry during the Brexit turmoil and would likely be acceptable to both remainers and softer brexiters. Currently Harman's longest odds are 11/4, although she is as short as 6/4 with some firms.
The shortest priced Tory candidate is Dame Eleanor Laing, with firms offering as long as 10/1 (an implied 9% chance) and short as 5/1 on her becoming the next Speaker. She has not held the same high office as Harriet Harman but she is currently another Deputy to the Speaker, although less senior than Hoyle. She also has a black mark over her after she was embroiled in the MP's expenses scandal. Other longshots include Chris Bryant (10/1), who's openly declared interest, Jacob Rees-Mogg (25/1), Hilary Benn (33/1) and Angela Eagle (50/1). At this point in time it looks hard to see past the two front runners, but don't be surprised to see a bolter come from nowhere before the race is settled.
Tip: 11/4 for Harriet Harman to become the next Speaker of the House of Commons looks the best value.