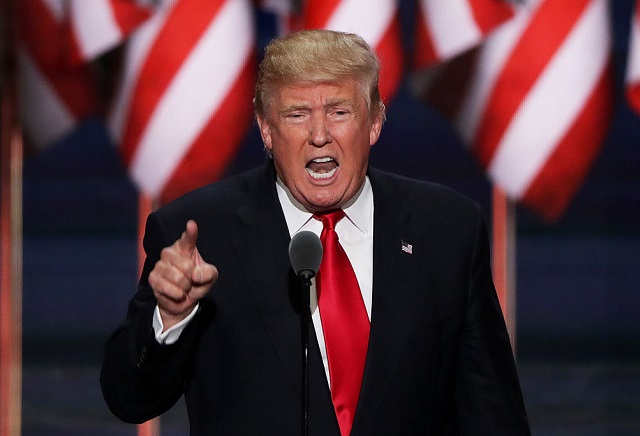 Trump's odds of re-election in 2020 are the highest they've been in months.
Bookmakers have slashed odds on Donald Trump being re-elected in 2020, despite becoming the third president to be impeached during his time in office.
In fact, 16 different bookies on the Oddschecker grids now make him odds-on for another four years in office, with only Sky Bet remaining 1/1.
That's despite being as long as 11/8 just a matter of weeks ago, with the impeachment hearing not hindering the president's chances at all, but actually improving them.
In the last 24 hours, a whopping 64% of all bets in the 2020 election winner market have backed Trump.
That's compared to the second most backed in the market, Bernie Sanders, who has only accrued 7% of bets.
Joe Biden is the next most backed with 6%, followed by Andrew Yang with 5% of all bets in the market.
In regards to betting odds, Biden is the second favourite in the race for 2020 at 13/2, followed by Bernie Sanders 8/1 and Elizabeth Warren 14/1.
Our sister site, Oddschecker US, revealed that Trump's odds climbing above 50% for re-election is the highest they've been for four months.
They also revealed that Trump's odds of leaving office in his first term have drifted to 5/1, the longest they've been in three months – despite being impeached.
Oddschecker spokesperson Callum Wilson: "With the Republican-dominated Senate unlikely to remove the newly-impeached Donald Trump from office, it seems the US President will bizarrely emerge from this saga with his re-election chances improved.
"In an era of Brexit and Boris, where the avalanche of negativity and dishonour didn't deter voters, it seems inevitable that Trump will return to the Oval Office for a second term."