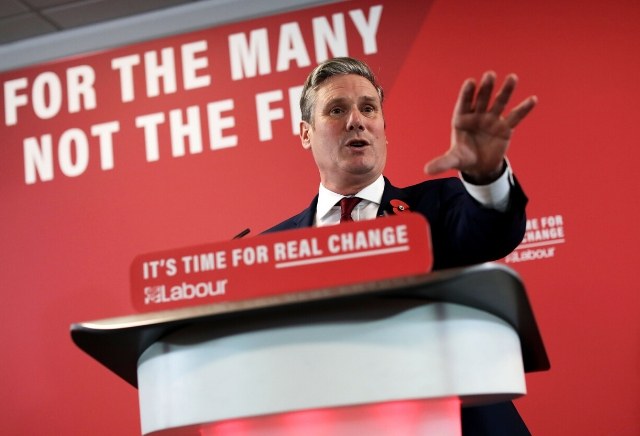 Could we see Nandy's odds continue to come in?
Sir Keith Starmer's odds of becoming the next Labour leader have taken a dip over the last 24 hours, with the front-runner's odds drifting.
In the last 24 hours, Starmer's odds have been chopped from 4/11 best price into 4/9, with another contender receiving the majority of bets.
That contender is Lisa Nandy, who is by far the most popular in the market, attracting 56% of all bets on Jeremy Corbyn's successor over the last 24 hours.
In turn, that's resulted in her odds being cut from 10/1 into as short as 5/1 to be named the next permanent leader of the Labour party.
The best price of 7/1 is still available with two firms on the Oddschecker grids.
Sandwiched between the two of Starmer and Nandy is the second-favourite, Rebecca Long-Bailey, who has continued to hover around the 5/1 mark.
Oddschecker spokesperson Callum Wilson: "Looking at the Labour leadership race day-by-day makes for fascinating viewing, and this could be the first signs that red-hot favourite Keir Starmer might not continue his streak.
"Lisa Nandy is the punter's favourite as candidates go in search of union and local party support, with over half of all bets today.
"It's certainly shaping up for a three-horse race to become next Labour leader, with Jess Philips (30/1) and Emily Thornberry (50/1) some way off the pace."
Next Labour leader odds:
Keir Starmer - 4/9
Rebecca Long-Bailey - 5/1
Lisa Nandy - 7/1
Jess Philips - 30/1
Emily Thornberry - 50/1