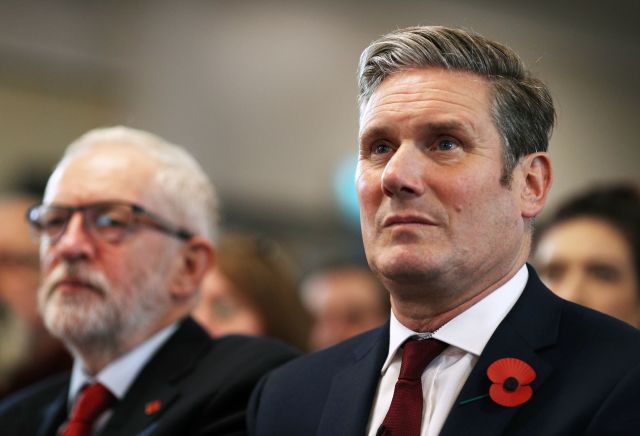 It looks set for a two-horse race between Starmer and Long-Bailey
Sir Keir Starmer has taken up a commanding position at the bookmakers to be named the next Labour leader, with bookies now giving him a 73% chance.
In fact, 73% is the highest implied chance Starmer has had of winning this year, despite only having a 60% chance just last week.
That's due to the high percentage of bets placed on the front runner over the last 48 hours, with 48% of all bets in that time period backing Starmer.
With Starmer shortening, a ripple effect has taken place on the rest of the market, with every other candidate lengthening.
Second favourite, Long-Bailey, drifting out to 15/4 in the market, giving her a 21.1% chance of replacing Jeremy Corbyn as the leader of the Labour party.
Lisa Nandy's chances are getting longer and longer by the day and is now 14/1 to be Corbyn's successor, giving her just a 7.7% chance.
Rounding off the market, both Jess Philips and Emily Thornberry are all but out of the race, both priced at 100/1 to take over the Labour party.
In layman's terms, that means they both have a 1% chance of winning respectively.
Oddschecker spokesperson Callum Wilson: "As we approach the business end of the Labour leadership race, Sir Keir Starmer has retained his tag as the punter's pick.
"The MP for Holburn and St Pancras drifted quite substantially last week, with his implied chances dropping by 20%.
"But since then, a wave of support has propped the 57-year-old up in the market, with it now looking like Starmer's to lose."