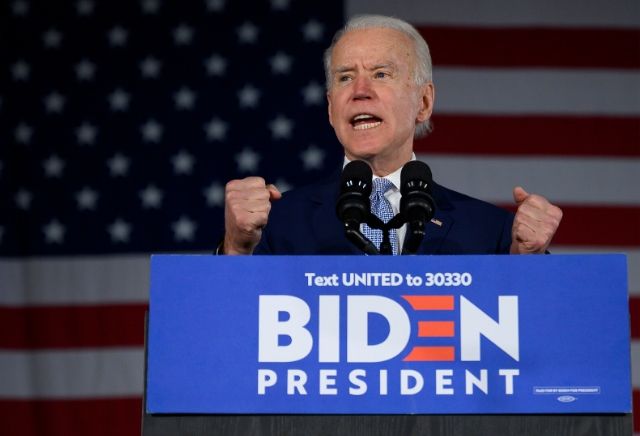 Biden now has a 64% chance of winning the Democratic nomination
Joe Biden has overtaken Bernie Sanders as the clear favourite to be named the Democratic nominee for the 2020 US election.
Biden is now as short as 4/7 to win the Democratic nomination. The former Vice President has attracted 54% of all bets in the market in the last 24 hours.
Just yesterday Biden could've been backed at the best price of 9/4 but has shortened to the best price of 5/6.
The South Carolina Democratic primaries were monumental for Biden's campaign, winning 39 delegates and a 49% share of the vote.
Including his previous tally of 15 delegates garnered in both the Iowa and Nevada caucuses, he now has a total of 54 delegates (6 behind Sanders). He'll need a total of 1,991 to win.
In the past couple of days alone we've seen two major candidates drop out of the race to challenge Trump to the White House.
Both Amy Klobuchar and Peter Buttigieg have removed themselves from the running, despite Buttigieg's success in both Iowa and New Hampshire which gave him a good standing in the running with 26 delegates.
This has undoubtedly shaken up punters who have now seen value in Biden, who has now received endorsements from the aforementioned duo.
Today is Super Tuesday meaning 14 separate primaries will take place today, including, California, Texas and Colorado, and a lot could change in the coming hours.
Elsewhere in the Market
Bernie Sanders at 15/8
Michael Bloomberg at 16/1
Hillary Clinton at 40/1
Elizabeth Warren at 66/1