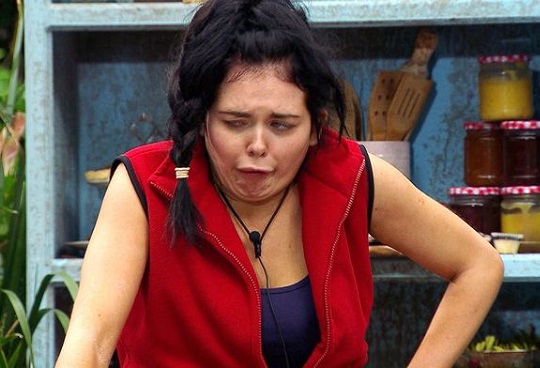 Having drifted out from around 7/4 pre-show to a best priced 5/2, Scarlett Moffatt is now as short as 11/8 (best odds 6/4) to win this year's 'I'm a Celebrity...Get Me Out of Here'. The Gogglebox star has provided a lot of laughs and we're only four days in!
Last night saw both Scarlett and Carol Vorderman take on the dreaded eating task – the "Big Bush Bake Off" featuring "Scary Berry". Both celebrities put on a great show, but whilst Vorderman came across as rather annoying, Moffatt had Ant and Dec in stitches.
"Never did I think I'd be sitting next to Carol Vorderman doing an I'm a Celebrity Big Bush Bake Off", joked Moffatt. Quickly followed up by "I eat doner meat and I don't even know what meat that is, so it's fine" – the second night running the reality TV star has confessed her love for a kebab!
After nailing a total of nine stars, Scarlett earning five out of five, the pair returned to camp where Scarlett provided more entertainment. Discussing the fact that Hockey star Sam Quek had recently met Stephen Hawking, Moffatt informed the camp she had tried to contact the Professor looking for feedback on a time travel theory of hers.
"In order to travel back in time we have to go faster than the speed of light. The speed of light is like 319 and then loads of numbers, it's exactly the same latitude point as the tip of the great Pyramid. So I think the pyramids are from the future, I think someone from the future realised we would need them and went back in time and built them." Scarlet bizarrely explained. However, normality quickly resumed when she explained that she "looked for his email address but it was a Hotmail account" so "wasn't sure if it was real."
So, whilst Larry Lamb and Adam Thomas have made a good impression, there's every chance that the plucky Gogglebox Northerner is unstoppable if she continues her current form for the next two and half weeks. More hilarious moments, and lots of air time, could see her odds-on by the end of the week.
What's more, here at Oddschecker we've seen a number of significant bets on Scarlett in the last 24 hours, particularly on the back of Wednesday's show. The biggest of the bunch currently sits at £350, but expect that to rise if she continues to impress.
The faces @ScarlettMoffatt is pulling really are a joy to behold!#ImACeleb pic.twitter.com/4xU7Gjur0l

— I'm A Celebrity... (@imacelebrity) November 16, 2016