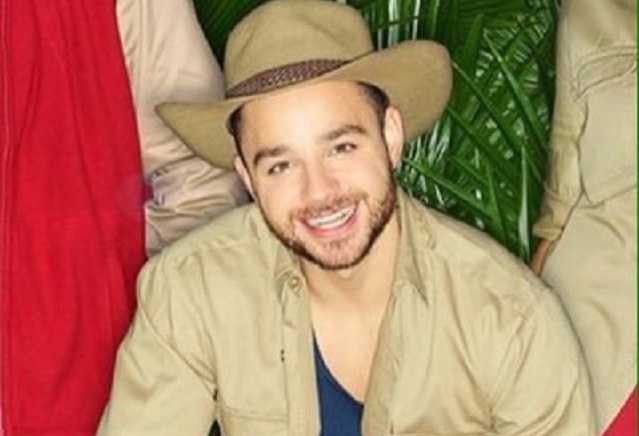 Emmerdale star's odds slashed from 5/1 to 7/4 after starring in two Bush Tucker trials.
Adam Thomas entered the jungle at 8/1 but after becoming hugely popular with the other campmates and entertaining the public in two bush tucker trials, the bookies have slashed his odds to 7/4 to win this year's I'm a Celebrity…Get Me Out of Here!.
On Monday night we saw Adam at his best as he took on the Bush Tucker Food Factory. He was confronted with his biggest fear of spiders, along with rats, pig's lard, cockroaches and more. Adam put on a great show for us and he even had Ant & Dec in complete stitches. Throughout the trial, he continuously shouted and screamed whilst making up his very own language.
After emerging from the Food Factory following the completion of the trial, he exclaimed to Ant & Dec: "You got me good here boys" However, despite all of this he was successful in the task and managed to win an impressive 11 out of 12 stars for camp.
Once Adam returned to camp, he continued to amuse the public. Whilst Lisa Snowdon was trying to sleep, he snuck up behind her and tickled her with a leaf. The rest of the camp joined in with him and Lisa found the funny side of it when she discovered it was Adam and not bugs.
On Tuesday night Adam was chosen alongside Danny Baker to take on 'Cage Rage' and was once again great value for entertainment. With spiders involved, Adam's infamous language reappeared but he again conquered his fear, despite being continuously told to 'calm down' by Ant and Dec, as he and Danny secured all twelve stars.
Previous favourite Scarlett Moffatt has slipped to 15/8 with Adam emerging as the new front runner to win the show.
So @adamthomas21 has basically invented his own language! #ImACeleb pic.twitter.com/6FI56tyENa

— I'm A Celebrity... (@imacelebrity) November 21, 2016