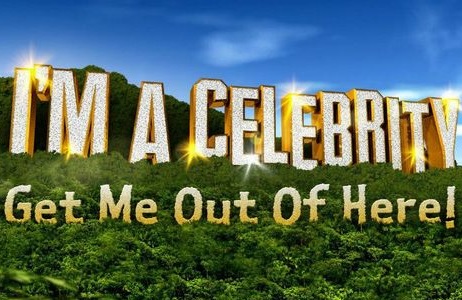 It's hard to believe that we are already at the point of losing a campmate from the jungle. Tonight is the night though and one of the celebs will be leaving in the episode airing at 9pm this evening.
With one or more elimination every day from this point on, we thought it the perfect time to investigate which celebrities have proved the most popular with the public, by growing their Twitter followers, and how that has affected their odds to win.
Scarlett started the series as the favourite and the campmate with the most Twitter followers. That popular trend has continued throughout the series so far, with Scarlett the currently the second favourite and she has had the biggest absolute increase in followers of any of the celebrities, with 39,000, representing a 9.2% increase.
New favourite to become king of the jungle is Adam Thomas. His Twitter followers have increased by 26,000 but he has the edge over Scarlett with an 11.4% increase. His odds movement since day one has been the most marked, moving from 10/1 down to 5/4.
Another who has seen a big increase in followers is Joel Dommett, with a 38,500 jump and the biggest % increase of 74.3%. Although he started with a relatively low number of 51,500, that number still represents a big increase in popularity. He is the third favourite to win but has the second most increase in folllowers behind Scarlett and could be a dark horse to win. His odds drop from 10/1 to 5/1 certainly reflects that.
On the flip side, Carol Vorderman, Lisa Snowdon, Larry Lamb and Ola Jordan all have seen their air time limited, with their odds to win lengthening. Their Twitter followers have not grown all that much as a result and they could be in danger of leaving the camp early, with Larry being a particular surprise elimination.
| Campmate | Twitter Followers - Day 1 | Twitter Followers - Day 12 | % Increase | Odds - Day 1 | Odds Now - Day 12 |
| --- | --- | --- | --- | --- | --- |
| Scarlett Moffatt | 368,000 | 401,882 | 9.2% | 2/1 | 5/2 |
| Carol Vorderman | 353,000 | 358,921 | 1.7% | 12/1 | 40/1 |
| Ola Jordan | 268,000 | 275,485 | 2.8% | 22/1 | 40/1 |
| Adam Thomas | 230,000 | 256,125 | 11.4% | 10/1 | 5/4 |
| Lisa Snowdon | 182,000 | 186,504 | 2.5% | 25/1 | 100/1 |
| Larry Lamb | 140,000 | 154,689 | 10.5% | 9/1 | 18/1 |
| Jordan Banjo | 92,000 | 105,685 | 14.9% | 16/1 | 80/1 |
| Joel Dommett | 51,500 | 89,755 | 74.28% | 10/1 | 5/1 |
| Sam Quek | 31,000 | 39,407 | 27.1% | 8/1 | 100/1 |
| Wayne Bridge | 6,200 | 15,089 | 143.4% | 25/1 | 33/1 |
| Martin Roberts | N/A | 12,885 | N/A | 40/1 (Day 4) | 20/1 |
| Danny Baker | N/A | 456,898 | N/A | 10/1 (Day 4) | 40/1 |
*Twitter followers and best-odds taken on 25/11/16