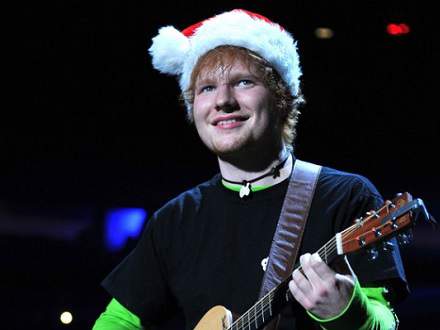 Ed Sheeran returned to social media this morning with a bizarre post sending fans into hysterics
Ed Sheeran shocked his loyal followers when he returned to social media after a year's break from both Twitter and Instagram. Millions of people woke to a post from Ed, but there was no message saying 'I'm back' by Ed, instead the musician posted a very confusing blue rectangle.
Nobody expected Sheeran to be active on social media in 2016 after he announced he was taking a break from all platforms exactly a year ago. With plenty of speculation surrounding what this could mean, some fans believe this is the return of Ed and some predict a single or even a third album could be imminent.
The potential return of Ed Sheeran has caused a massive shift in the Christmas number one market. Ed was 100/1 to land the top spot this morning but the ginger musician is now as short as 10/1 with one bookmaker. The intriguing social media return has triggered Oddschecker users to get on the bigger prices whilst they're still available, with 38% of bets placed today on the market being on Ed Sheeran.
The favourite remains Matt Terry, with a song written by Sheeran, following his X Factor win.
13 December 2016