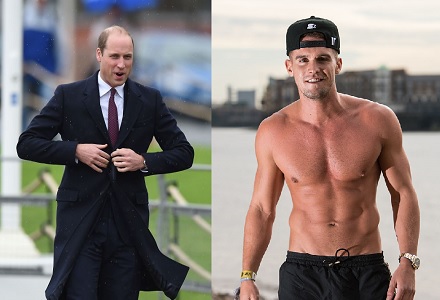 Geordie shore star Gaz Beadle announced that himself and partner Emma McVey are expecting the arrival of a baby boy in early 2018, just months before the arrival of the Royal Baby. Babies are named all sorts in today's world, just ask politician Jacob Rees-Mogg, whose sixth child was named Sixtus Dominic Boniface Christopher Mogg. Even though the names predicted by the bookies aren't as extreme as this, there are big differences between the favourites for the name of Gaz Beadle's child, and the Royal Baby.
The bookies are implying a 25% chance that Gaz Beadle's baby will be named after the reality star's Grandfather, Raymond (3/1). The second favourite in the market is Bobby, most likely after Newcastle legend Bobby Robson. Bobby can be backed at 8/1 and other favourites in the market include Aaron, Jordon, Alan and Scotty.
The most popular bet in the market is a rather sarcastic selection. The punters have been backing Gaz naming his son Bear. It's well known that Ex On The Beach's Stephen Bear has "beef" with Gaz Beadle, highlighted when Stephen post a pictured of himself holding condoms the same day Beadle and McVey announced they were expecting. Bear can be backed at 250/1.
Other ludicrous betting options in the market include; Bobbins (200/1), Obafemi (200/1) and Shola (250/1).
When comparing the list of baby names to the predicted names for the Royal Baby there are glaring differences. You won't find the likes of Alan in that market.
There's a 9.1% chance the Royal Baby will be named Arthur, which is the favourite boys name in the market. Other short priced options include; Frederick (14/1), Phillip (16/1) and Alexander (16/1).
The most backed boys name with punters has been Richard which is still available at 50/1. Rather surprisingly just under 3% of bets have been on the Royal being named Zayn at 100/1.