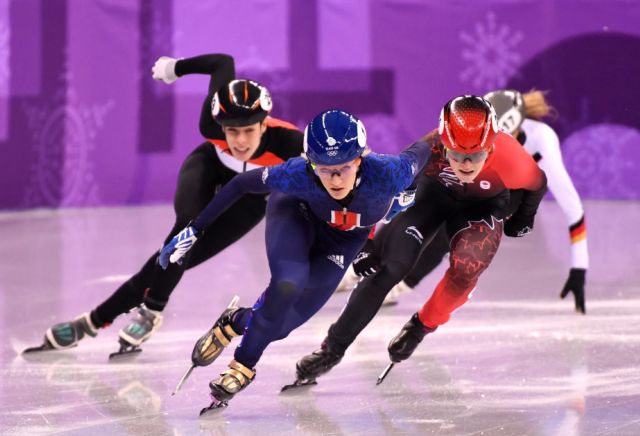 The speed skating sensation is being backed for SPOTY after coming close in the Winter Olympics.
Speed skating sensation Elise Christie is being backed for Sports Personality of the Year after the Scottish athlete came close in her first event at the Winter Olympics.
Christie's odds of winning the award have been slashed from 300/1 at the end of December into just 10/1 as of today (Feb 13).
That indicates the speed skater is 30 times more likely to be awarded the honour.
Punters piled in on Christie to vindicate her nightmare in Sochi four years ago, where she was disqualified in all of her events following a horror crash with a Korean athlete.
89% of all betting on the speed skating prior to the 500m competition was on her to win the 500m event, despite bookmakers pricing her up as an underdog.
The Livingston-born athlete came close to a medal in her first appearance in the final of the women's 500m.
Having qualified for the final following her second place performance in the semis, Christie was in closing in on the pack when she tragically slipped.
Oddschecker spokesperson George Elek said: "Success in the Winter Olympics has been scarce for GB compared to their Summer Olympic counterparts, but Elise Christie has an excellent chance of winning in her two other events.
"She still has both the 1000m and the 1500m to go in this year's games, both of which she is stronger in than the 500m she competed in today.
"The Scots are always quick to back their own and the fact that such a large number of bets have gone on the 27-year-old for Sports Personality of the Year isn't surprising."