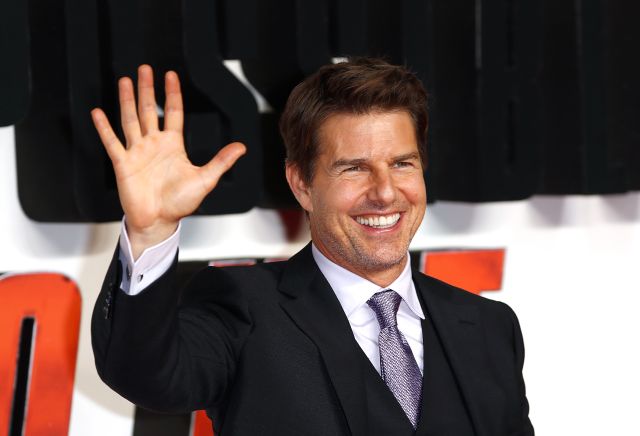 The action star takes an early lead in the market.
Bookmakers have released odds on a celebrity super fight between Tom Cruise and Justin Bieber, and they make grim reading for the millions of Beliebers across the world.
Tom Cruise has been installed as the early odds-on favourite to win the fight at 1/2, with bookies taking no chances on Cruise's years of fighting on the silver screen.
On the flip side, Canadian Justin Bieber is even money (6/4) to emerge from the celebrity scuffle victorious.
Bieber challenged the Top Gun star to a licensed fight late last night (June 10), and suggested that it could even take place under UFC boss Dana White's stewardship.
He said: "I wanna challenge Tom Cruise to fight in the octagon. Tom if you don't take this fight your scared and you will never live it down.'
The singer then tagged White to state his intentions, adding: 'Who is willing to put on the fight? @danawhite?"
It hasn't taken long for UFC superstar Conor McGregor to lend his support, claiming his McGregor Sports and Entertainment business could host the fight.
McGregor said: 'If Tom Cruise is man enough to accept this challenge, McGregor Sports and Entertainment will host the bout.
"Does Cruise have the sprouts to fight, like he does in the movies? Stay tuned to find out!"
Oddschecker spokesperson Callum Wilson: "The rise of celebrity white-collar fights has been on the rise recently. Who can forget the 'spectacle' that was Wayne Bridge vs Spencer Matthews last year?
"This fight has a little more star power, to say the least, with one of the biggest names in the movies taking on one of the highest selling artists of all time.
"Cruise's performance in Far and Away highlighted his (on screen) boxing ability. On the other hand, Bieber seemed to struggle in a scuffle with Orlando Bloom a few years ago. Expect Cruise's odds to drop as time progresses."