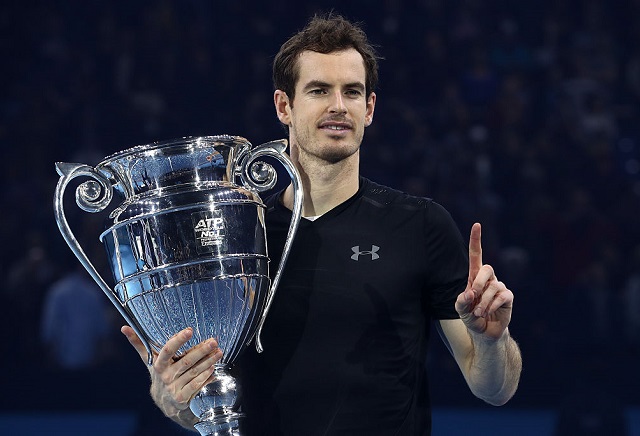 Andy Murray continued his scintillating form on Sunday evening, defeating Novak Djokovic in straight sets at the O2 Arena to win his first ATP World Tour Finals title. By doing so, he clinched his ninth title of the season and finished the year as the world number one. Murray described it as his best year ever but he knows 2017 will be even tougher.
All that's left for Murray to win is the prestigious BBC Sports Personality of the Year . It's an award he has already won on two separate occasions in 2013 and 2015, following his early Grand Slam triumphs.
He faces tough competition this year from fellow Olympians Alistair Brownlee, Mo Farah and Laura Trott. In a year where Murray has won both Wimbledon and his second Olympic gold, the competition was so strong from the Olympians that he was still only a 1/2 favourite before the ATP finals began last week.
His continued brilliance has Murray on course to win the award for a record breaking third time though and after recording his 24th straight victory at the ATP World Tour Finals, he's now 1/7 to win. The Scot has already been described as one of the best ever sportsmen from the United Kingdom and he looks destined to finish the year with the impressive award.