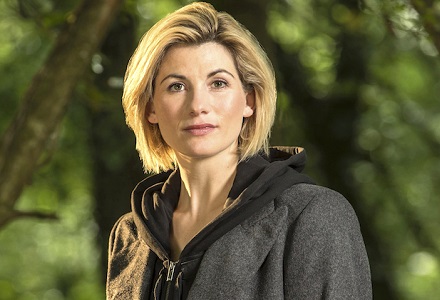 The confusion over who will replace Peter Capaldi as the next Dr Who was finally ended this weekend, as the show announced Jodie Whittaker would be Capaldi's successor. After months of guessing, fans suspicions that the new Time Lord could be female were finally confirmed.
Links between Whittaker and the main role in the BBC Fantasy series were non-existent before the weekend, in fact she wasn't in the top 100 most backed candidates before Saturday. Which meant she was less popular than actors like Tom Hardy, James Corden and even Lenny Henry. The betting market for the next Doctor has been running for months, but eventual winner Jodie Whittaker was only added to the market on the 7th July, as a 14/1 shot.
Over the weekend the British Actress accounted for 33.7% of bets in the next Doctor Who market. Kris Marshall was the second most popular pick with 20% of bets.
Surprisingly, Jodie Whittaker was the second most popular bet on the whole of Oddschecker over the weekend. Millions of punters come to Oddschecker each week to check the odds for a range of events, from horse racing to novelty markets such as Dr Who or even Love Island. Bets on Whittaker becoming the next Doctor accounted for 3.8% of all bets over Saturday and Sunday, which made her the second most popular bet behind Conor McGregor.
Comparing the number of bets on Dr Who and the men's Wimbledon Final highlights the show's mass following. There were just over double the amount of bets for Jodie Whittaker to be announced as the new Doctor as there were for short-priced favourite Roger Federer to win the men's final.
We knew Dr Who had a large loyal following but even so, we were shocked by the amount of bets placed on the market this weekend. That said, it has to be noted the stakes placed were incomparable to other events like the Wimbledon finals. In betting events such as the next Dr Who, it's rare for somebody to enter the market so late and win. The biggest stake placed on Jodie Whittaker was £35 at 6/1 last week, meaning they collected £210 in profit.
Jodie Whittaker is Doctor Who's first female Doctor pic.twitter.com/O6bs3wAxSa

— NowThis (@nowthisnews) July 17, 2017