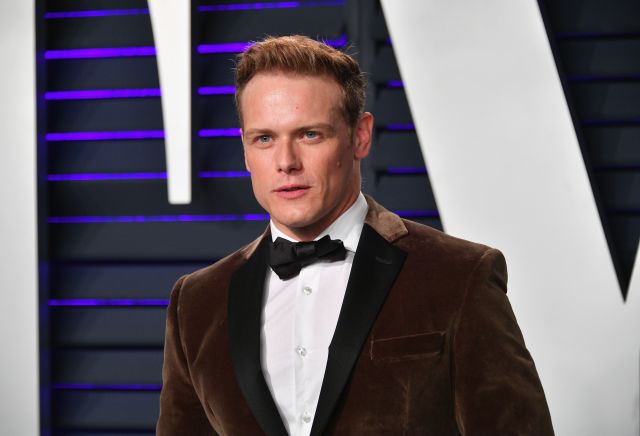 The hunky Scotsman has overtaken Tom Hiddleston…
Outlander's main star, Sam Heughan, is the new favourite to be named the next James Bond, following a stream of bets over the last week.
British bookmakers have cut odds from 40/1 just a few months ago, into 10/3 best price, making him the new market leader.
That's due to the 41% of all bets over the last seven days being placed on him taking up the iconic role, and following in the footsteps of fellow Scottish actor Sir Sean Connery.
Hiddleston has been pushed to second favourite in the market, and is now 5/1 to be dubbed 007 after Daniel Craig.
James Norton is the next most likely at 8/1, followed by another Scotsman, Jack Lowden, who is 9/1.
Linked with the role for what seems like forever, Idris Elba is now 12/1 to be named the first ever black James Bond, although is still receiving a degree of interest in the market.
We previously reported that Peaky Blinders star Cillian Murphy was in the running at the bookies to be handed the pistol and Aston Martin, although he is now a 14/1 outside shot.
Oddschecker spokesperson Callum Wilson: "With Daniel Craig's Bond swansong just around the corner, chisel-jawed, luscious-locked Scotsman Sam Heughan appears to be the man to take over as 007.
"Tom Hiddleston and Michael Fassbender have also been in the running to become Britain's favourite secret agent, but it's clear the 38-year-old Outlander star is in the driving seat."
Next James Bond:
Sam Heughan - 10/3
Tom Hiddleston - 5/1
James Norton -8/1
Jack Lowden - 9/1
Idris Elba - 12/1
Cillian Murphy - 12/1