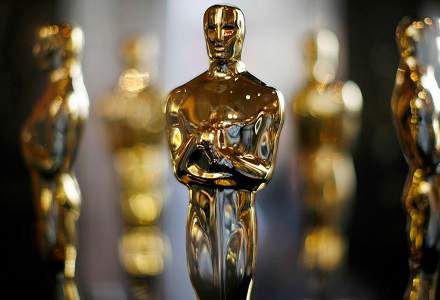 The Oscars are now only one month away and we're breaking down the betting
The wait is almost over, we're now only one month away from arguably the biggest event in the cinematic calendar, the 92nd Academy Awards. But who do the punters see picking up awards this year?
Bong Joon-ho's Parasite has attracted the most bets so far and for good reason too.
The drama/mystery picked up Best Motion Picture in the Foreign Languages category at the Golden Globes and also a nomination for Best Screen Play missing out to Once Upon a Time in Hollywood.
On top of that, it was highly-rated by viewers and critics alike gathering 99% on Rotten Tomatoes, 96% on Metacritic and 8.6/10 on IMDb.
Over the last 60 days, Parasite has been the most popular punt in the market, accruing 23% of all bets on the Best Picture winner.
1917 is another heavily backed film. Director, Sam Mendes, is perhaps best known for directing the most recent two bond films, Spectre and Skyfall, with particular success in the latter. In his most recent film, 1917, he once again thrilled audiences with the action, drama and emotion of the World War One trenches.
Mendes picked up the Golden Globe for Best Director for a motion picture this year, an accolade he's picked up in the past with American Beauty, a film which was later awarded the Oscar for Best Picture at the Academy Awards the same year.
1917 picked up the Golden Globe for Best Motion Picture in the drama category this year, clearly punters are predicting more award ceremony success in one month's time as this film as attracted punters, taking 12% of bets in the same time period.
With a star-studded cast featuring the likes of Leonardo DiCaprio, Brad Pitt and Margo Robbie to name a few, Quentin Tarantino's Once Upon a Time in Hollywood was never going to be far from the limelight when it came to ceremonial and commercial success.
Although not as critically acclaimed as the previously mentioned pictures, only picking up a 7.8/10 on IMDb. The film was awarded two Golden Globes including Best Musical or Comedy and Best Screenplay.
Once Upon a Time in Hollywood is the third most backed film to win this award collecting 10% of bets, with some punters clearly expecting Tarantino to pick up his sixth Academy Award this year for another cinematic masterpiece.
Prior to the Golden Globes punters were expecting Joker to do well in this year's awards, however, the film has since dropped out of favour to the likes of the previously mentioned.
Todd Phillips' Joker was met by mixed reviews with a total 8.7/10 on IMDb but 69% on Rotten Tomatoes and 59% on Metacritic.
Nevertheless, Joker did pick up two Golden Globes, however, these were for Best Original Score and Joaquin Phoenix's win in the Best Actor category and really shouldn't hold much weight when comparing to the Academy's Best Picture Award.
After his success in the Golden Globes, punters are expecting Joaquin Phoenix to receive his first Oscar win for his role in Joker. He's top of the market at 1/6 and has taken almost 43% of all bets in this market over the last 60 days.
Punters have been searching for value in this market, with the second most backed being Antonio Banderas, nominated for Best Actor in a drama at the Golden Globes for his role in Pain and Glory. He's taken just shy of 10% of all bets and is available at a best price of 14/1.
Taron Egerton is another popular bet with punters, currently the third favourite with bookies, but punters seem to think this is another actor they could find value in. He won the Golden Globe for Best Actor in the Musical or Comedy this year for his role playing Elton John in Rocketman. Currently at 10/1 Egerton has taken almost 9% of bets.
Adam Driver is second in the market for the Best Actor Oscar. Best known for playing Kylo Ren in Star Wars, he was nominated for Best Actor in a drama at the Golden Globes for is role in Marriage Story. He's punters' fourth favourite however, taking just over 5% of bets now at 6/1.
As aforementioned, Sam Mendes won this year's Golden Globe for best Motion Picture Director for his directing of 1917. Therefore, it should be of no surprise that he's the bookies' favourite for the Best Director Oscar as well currently priced at 6/4. He's taken almost 40% of bets in this market.
Martin Scorsese picked up a nomination for Best Firector at the Golden Globes for his crime drama The Irishman. He's the second most backed with just under 30% of all bets and at 4/1 it seems punters have gone on the search for value here.
Finally, Bong Joon-ho picked up multiple nominations at the Golden Globes and some are betting he'll pick up Best Director at the Academy Awards with just under 20% of bets. That makes him the punters' third choice, but bookies disagree, pricing him at 7/4 second favourite.