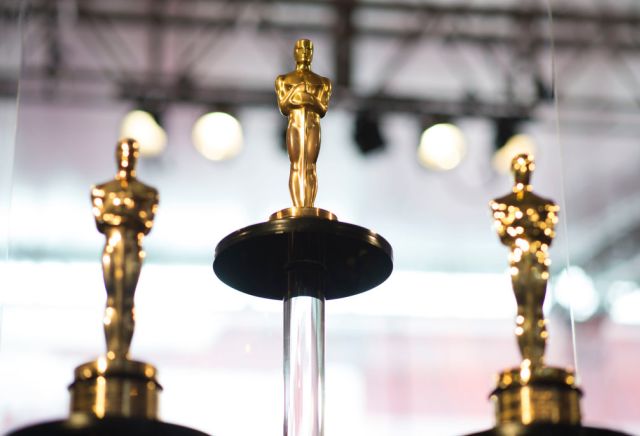 The nominations have been announced, but who are the front runners in the major categories?
Once Upon A Time in Hollywood remains the bookies' favourite after the announcement. Quentin Tarantino's star-studded flick has been the bookies' favourite since the market opened.
Tarantino's film has collected 12% of all bets in the market so far. Following the declaration of nominations, the film has been cut from 2/1 into 6/5.
1917 was at 3/1 prior to the announcement of nominations. Sam Mendes' WW1 drama/action has attracted 12% of bets and has stayed the same price.
Parasite seemed to pick up nominations left, right and centre. For Best Picture, however, Parasite has attracted 19% of bets for the Best Picture category, and is now available at 4/1.
Bong Joon-ho's drama/mystery may be a contender for the award. It would be the first time a foreign-language film has ever won the accolade and only the 10th time a film of its ilk has been nominated.
Martin Scorsese's The Irishman is the most popular film with punters, taking 21% of bets. Clearly it's a popular bet with anyone who has the fortitude to sit through the whole three and-a-half hour film. The flick was previously a rank outsider at best odds of 12/1 but can now be backed at 10/1.
Nominated for eleven Oscars, Joker has accumulated 13% of bets. Todd Philips' drama/thriller was led by an incredible performance by Joaquin Phoenix and is now available to back at 8/1.
Other Nominations:
Marriage story at 25/1
Jojo Rabbit at 33/1
Little Woman at 40/1
Ford v Ferrari at 100/1
Martin Scorsese has attracted punters in Best Director and Best Picture. You can back him to win both of them at 11/10.
Picking up 20% of all bets in this market, however, he was at 11/2 before the nominations, you can back him now at 8/1.
Bong Joon Ho has taken 16% of bets in the market. The director of the highly-rated Korean Language Drama/Mystery was previously available at 7/4, but can now be backed at 2/1.
Sam Mendes is the bookies' favourite for the Oscar, but he has only taken 15% of bets so far in this market.
Before the announcement, he was available at the best price of evens, but the nomination has only reaffirmed what the bookies had already thought and he can now be backed at 5/6.
Other Nominees:
Quentin Tarantino for Once Upon A Time In Hollywood at 4/1
Todd Phillips for Joker at 20/1
This award has been punted on like there is no question to who is going to win the award. Even before the nomination, punters had a clear favourite in Joaquin Phoenix, who accrued 51% of all bets in the market. Before the nomination, you could back him at 1/8 but he's since shortened further to 1/10.
Adam Driver is the only other notable attraction in this market for his part in Marriage Story. Now available at 6/1.
This is only his second nomination for an Oscar and his first in the Best Actor category. He could still be considered an outsider to win when compared to Joaquin Phoenix.
Other Nominees:
Leonardo DiCaprio for Once Upon A Time in Hollywood at 20/1
Antonio Banderas for Pain and Glory at 66/1
Jonathan Pryce for The Two Popes at 100/1
Renee Zellweger's Oscar nomination was no surprise to anyone who saw her in Judy in late 2019. Her portrayal of Judy Garland has made her a clear favourite with punters in the Best Actress market and she's taken 78% of bets. Bookies agree and since her nomination was confirmed bookies have placed her at 1/6.
Scarlett Johansson will be hoping to have more success at the Oscars than she did at the Golden Globes, where she picked up a nomination but failed to win for her part in Marriage Story. She's picked up 13% of bets with punters and is now available at 6/1.
Saoirse Ronan is still an outsider with bookies, however, punters may have found value. She's collected 17% of bets in this market for her portrayal of Jo March in Little Woman makes her punter's second-favourite for the Oscar.
She's now available at 33/1 to win the Academy Award for Best Actress. And punters will be crossing their fingers in the hope she can win her first Oscar after her third nomination in this category.
Other Nominees:
Cynthia Erivo for Harriet at 20/1
Charlize Theron for Bombshell at 25/1