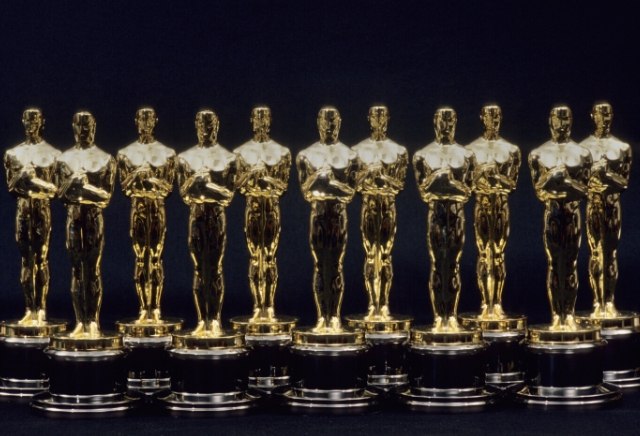 With betting currently underway for the Oscars, what is the favourite to win Best Picture?
Well, the bookmakers' favourite is Sam Mendes' 1917. The World War One epic is the runaway favourite at the top of the market, currently priced at 4/7.
The most prestigious markets are currently dominated by favourites, but, what is going on in some of the lesser-known markets.
While three of the major categories seem like they're pretty much done deals, with outlandishly short odds, there is definitely still value to be found.
In case you were wondering about the three major categories however - here are the favourites.
Best Picture
Undoubtedly the most popular betting category for the Oscars, the Best Picture category has swayed from side to side for the favourite, as punters have been divided over who they see taking home the Oscar this year.
1917 is the current market leader and it seems unlikely to move from top spot in the coming days. Now available at 4/7, the World War One action/drama, which premiered in Leister Square on December fourth and later released in the United States on December 25th, could have been found at 13/2 on that day. But, has almost consistently shortened in price since then.
Parasite has collected 18% of bets in this market by punters who may be hunting for value. The highest-rated of the bookies three top films on IMDb Bong Joon-ho's Korean language drama/mystery thrilled viewers. Even achieving a 99% rating on Rotten Tomatoes and a 5/5 by Empire.
Now available at 4/1 with one bookie, Parasite can be found as short as 1/2. That's a £70 difference off a £20 stake.
Once Upon A Time in Hollywood has collected a respectable 14% of all bets in this market and can now be found at 9/1. Punters who jumped on Quintin Tarantino's flick early will be disappointed by this news as when the nominations were announced the comedy-drama's odds were cut from 2/1 to 6/5.
Other Nominations:
Joker - 12/1
Jojo Rabbit - 80/1
The Irishman - 80/1
Marriage Story - 100/1
Little Woman - 150/1
Ford v Ferrari - 250/1
Best Director
It's hard to argue against Sam Mendes picking up the Best Director merit this year. After his nomination, you could have backed him at 5/6, but now available at a best price of 1/5 and collecting 43% of bets. Bookies and punters alike seem to think it's a done deal.
23% of punters have backed Bong Joon-ho since the market opened. Now as high as 6/1 to win the Oscar he can also be found as short as 11/4 for his direction of Parasite.
Other Nominees:
Quentin Tarantino for Once Upon A Time In Hollywood at 20/1
Martin Scorsese for The Irishman at 66/1
Todd Phillips for Joker at 100/1
Best Actor
Joaquin Phoenix has picked up 71% of bets in the category and has already won the Golden Globe and BAFTA for his role in Joker.
Arguably the best portrayal of the iconic villain since Heath Ledger in The Dark Knight, Phoenix has little competition in the market with the best available price being 1/20 giving him a 95% implied probability of winning.
Elsewhere in the market
Adam Driver in Marriage Story - 10/1
Leonardo DiCaprio in Once Upon a Time in Hollywood - 50/1
Jonathan Pryce in The Two Popes - 50/1
Antonio Banderas in Pain and Glory - 66/1
Best Actress
Renee Zellweger can be found at a best price of 1/16 and is the most popular bet in this market for her portal of Judy Garland in Judy collecting 45% of bets.
Having already won a Golden Globe and BAFTA for the role it's understandable why she would be the favourite in the market.
Elsewhere in the market
Scarlett Johansson in Marriage Story - 16/1
Cynthia Erivo in Harriet - 29/1
Saoirse Ronan in little woman - 33/1
Charlize Theron in Bombshell - 50/1
Best Animated Feature Film
Punters are backing Netflix's Klaus as a major competitor in this category. Attracting 49% of all bets and currently at a best price of evens. For a Christmas film to win an Oscar is often unlikely but not unheard of, is this where value lies?

Toy Story 4 was the favourite with bookies in this market. Now available at the best price of 1/1, however, the fourth installation of the Pixar classic has attracted 30% of bets since the market opened.
Elsewhere in the market
Missing link - 20/1
I Lost My Body - 37/1
How to Train Your Dragon The Hidden World - 100/1
Best Adapted Screenplay
Jojo Rabbit is the market leader in this category, currently at best odds of 3/5. The Comedy/Drama adapted from Christine Leunen's book Caging Skies was well liked by critics achieving 8/10 on IMDb and 80% on rotten tomatoes and no doubt featured an impressive performance from Roman Griffin in his portrayal of Jojo Betzler.
However value hunting punters may have found something bookies failed to notice. Little Woman is currently available at a best price of 2/1 and has attracted almost 45% of all bets since the market opened.
Greta Gerwig's Period drama based on Louisa May Alcott's novel of the same name impressed audiences. Although only achieving 8.1/10 on IMDb the picture was rated 95% on Rotten Tomatoes and 91% on Metacritic.
Elsewhere in the market
The Irishman - 17/2
Joker - 66/1
The Two Popes -70/1
Best Original Screenplay
Punters are split on who they believe the Oscar for Best Original Screenplay, But bookies are certainly not.
Parasite is the bookies favourite to win the accolade available at a best price of 7/10. The Korean Language drama is met with tough competition in Quentin Tarantino's Once Upon a Time in Hollywood.
Available at a best price of 5/2, Tarantino was winner the of both Best Director, Motion Picture, Best Motion Picture, Musical and Comedy at the Golden Globes for the picture which has attracted 38% of bets since the market opened.
Elsewhere in the market
Marriage Story - 12/1
1917 - 50/1
Knifes Out - 60/1
Best Supporting Actress
The Best supporting actress looks mostly dead a buried with punters and bookies alike backing Laura Dern for her role in Marriage Story at 2/25.
Little Woman's Florence Pugh has attracted a respectable 19% of value hunting bettors however. Available at 17/1 this is the first time Pugh has been nominated for an Academy Award.
Elsewhere in the market
Margot Robbie - 16/1
Scarlett Johansson - 33/1
Kathy Bates - 66/1
Best Supporting Actor
Having already won a Golden Globe, BAFTA, AACTA and countless more accolades for his supporting role in Once Upon a Time in Hollywood it should be of no surprise that Brad Pitt is the front runner in this category.
At best odds of 1/20 he's attracted the large majority (62%) of bettor in this category.
Elsewhere in the market
Joe Pesci - 16/1
Al Pacino - 35/1
Tom Hanks - 37/1
Anthony Hopkins - 60/1