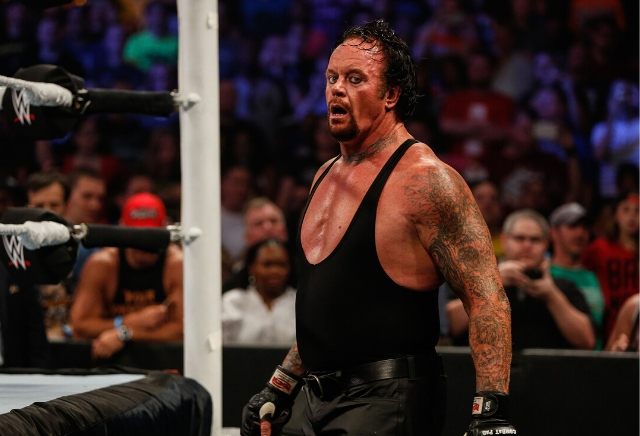 WrestleMania 36 is only six days away and we break down the event
The main event at WrestleMania 36 will pit two massive names in the WWE against each other, The Undertaker and AJ Styles.
Originally supposed to take in the Raymond James Stadium in Florida, it will now take place in the modestly sized WWE Performance Centre in Florida behind closed doors.
The 36th addition to the iconic event will inevitably be a strange viewing experience for fans who have tuned-in in the past. The Spectacle will on April 4th & 5th at midnight UK time.
But, who are the fighters? The Undertaker is considered one of the finest names in professional wrestling. Beginning his WWE career in 1990 (then the WWF) and boasts an incredible record, once completing 'The Streak' a streak lasting 21 victories at WrestleMania including bouts against Tipple H,
Kane, Shawn Michaels, A-Train and Big Show. Before losing in WrestleMania XXX in 2014 to Brock Lesnar.
AJ Styles is famed for his aerial moves and cocksure persona. Having first signed for WWE in 2016 this is not the first time Styles has appeared in WrestleMania having lost in WrestleMania 33, win in 34 and in 35. AJ styles will certainly be hoping to retain his title this year.
Elsewhere on the card
Becky Lynch (11/8) v Shayna Baszler (8/15)
Brock Lesnar (7/4) v Drew Mclntyre (2/5)
John Cena (5/2) v Bray Wyatt (2/5)
Rhea Ripley (2/5) v Charlotte Flair (7/4)
Aleister Black (1/5) v Bobby Lashley (3/1)
EDGE (1/4) v Randy Orton (28/11)
Elias (8/11) v Baron Corbin (1/1)
Seth Rollins (1/4) v Kevin Owns (1/2)
The Undertaker is the clear favourite in the bout with bookies currently at 1/4. However, punters seem a lot more divided he's swooped the majority, 56%, of bets since the market opened. Leaving AJ styles with 44% of bets value hunters may be hoping for an upset backing the price at 51/20.