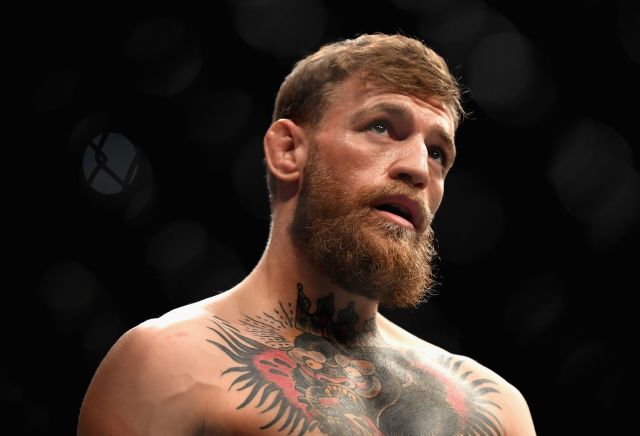 After defeat to Khabib in Las Vegas, bookies see a rematch on the cards.
UFC 229 ended in scandal after Khabib vaulted the cage feet-first towards Conor McGregor's team. The brawl that insued as a result has served to distract many from the outcome of what was an epic fight in Las Vegas and a dominant overall performance from Russian, Nurmagomedov.
The attention now turns to McGregor's future, whether in the UFC or elsewhere. Having lost two high-profile fights in two years, the uber-confident Irishmnan has seen his record in the sport knocked once more. Will he return to the Octagon or take the remainder of his career down a different route?
After McGregor's tweet on Sunday, bookies reckon a rematch with Khabib is the most likely next step for the Irishman, at a best price of 5/4.
Another likely opponent in the UFC would be Nate Diaz. The pair have one victory apiece in their match-up and the door has been left wide open to make it a trilogy at 3/1. There follows a host of potential face-offs with big names in the UFC, from challenger Tony Ferguson (6/1) to legends of the game such as George St Pierre (8/1) and Anderson Silva (9/1).
Some of the more far-fetched options for McGregor appear in the form of licensed boxing matches. Many would assume a rematch with Floyd 'Money' Mayweather to be on the cards after the pay-out both parties received first time out, but that currently sits out at 33/1. Shorter odds can be found on a fight with Brit Amir Khan. After the two fighters appeared to square up to each other, in jest or otherwise at an MMA event earlier this year, bookies place Khan at 25/1 to be McGregor's next opponent.
Oddschecker Spokesman George Elek: "Conor McGregor has to be seriously assessing his options in the fight game after this weekend. A rematch with Floyd Mayweather would bring the most money, but he will surely feel he has unfinished business in the UFC.
"Whilst all signs do point to an immediate rematch with Khabib, Conor has repeatedly voiced that a trilogy fight with Nate Diaz is on the cards. At 3/1, that could definitely be worth keeping an eye on."