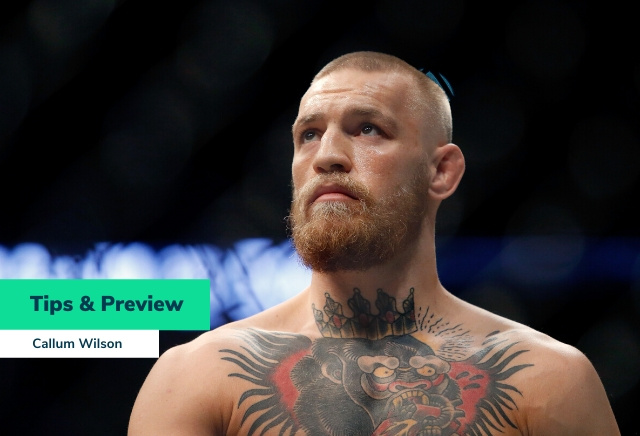 Will the long layoff hinder the Irish combatant?
Things feel a lot different heading into this Conor McGregor fight week. Usually, the fighting Irishman has conducted a world press tour, 15-20 exclusive magazine features and more media scrums than Tiger Woods after he was caught being unfaithful.
But this week is different. The media spotlight has been shone on McGregor in a different perspective from the raucous circus that usually follows the 31-year-old, following a number of serious allegations being held against the star.
Instead, we've seen a sombre tell-all with Ariel Helwani and that's about the length and breadth of it. It really is quite different.
Different in a way that McGregor is not used to, with a major part of the genius behind the fighter being his ability to mentally interrogate his opponents.
And it's been a while since the 'Champ Champ' has tasted success in the UFC. There have been two general elections in the UK since McGregor last won a UFC bout, with his only return to the octagon in that time resulting in a mauling by Khabib Nurmagomedov back in October 2018.
Cerrone has appeared in the octagon no less than five times since McGregor was handed a bloody beating at the hands of Russian, dispatching of Mike Perry, Alexander Hernandez and Al Iaquinta in the same time frame.
When looking at the matchup from a purely physical point of view, McGregor holds a clear advantage in boxing, although cannot match the kicking game of Cerrone.
In fact, 'Cowboy' currently holds the most head-kick knockouts in the entire UFC roster, something I feel could be a major factor in this bout.
Mainly due to McGregor's inability to escape the clinch well (despite fighting well inside it), I can see a clear, brutal path to victory for Cerrone as they exit.
But that's not even the main path to for Cerrone although there's not a lot between their stand up games, there is a world between their wrestling and Brazilian Jiu-Jitsu abilities, with Cerrone a black belt in the latter.
Whilst being aware of McGregor's record in the second round, one stat that may have slipped under the radar is Cerrone's ability to get it done early.
In Cerrone's 33 fights in the UFC, he's finished 14 of them in the second round. What's more, is that Cerrone has finished 27 opponents, with 17 of them coming via submission.
This is crucial as all four of McGregor's losses have been subject to submission, and despite Cerrone's 'promise' not to wrestle, I can see him taking him down with relative ease and finishing the fight.
If and when it does hit the mat, there's only one winner. Cerrone's array of submissions at his disposal (has victories via armbar, triangle choke, rear-naked choke and guillotine) mixed with McGregor's inability to defend submissions results in value on the American – and I'm all over him.