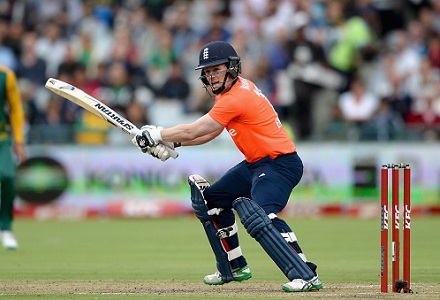 Sam Turner has found a couple of strong bets in Sunday's T20 between SA and England.
Concentration, Composure and Clinical execution - it's fair to say the 'C' words were used in abundance following England's latest agonising white-ball defeat on Friday.

The last-ball Cape Town T20 reverse, incurred when Reece Topley - perhaps unfairly nicknamed 'Dropley' by some onlookers - fumbled Joe Root's precise throw from the boundary edge - meant the hosts went one up in the two-match series.

However, there were still plenty of positives to draw from the defeat given England did just about everything wrong yet nearly pulled off a remarkable win. Their batting was again careless and reckless in equal measure with only Jos Buttler displaying the necessary game management to navigate Eoin Morgan's men to a workable total as the batters threw away a pulsating start with sloppy decisions.

The fielding was again culpable in the pressure situations, Topley undoing some excellent work with the ball when shelling a crucial late catch before his last-ball malaise when a calm and calculated head was all that was required.

Yet, just like the ODI series, England were in a position to win with their bowlers performing heroics to drag back a game which seemed lost with Hashim Amla and AB de Viliers at the crease.

A developing side can only play the naivety card for so long and coach Trevor Bayliss has made it clear that the new regime place a high value on concentration and commitment in the field.

The tour rolls on to Johannesburg for the final T20 and one last push from Morgan's men can see them focus their minds to square series. They have won many of the battles in white ball cricket of late, but are losing the wars because their cricket becomes too frenetic and panic sets in during the game-defining phases of play.

To become the side their potential suggests, they must try and emulate the calmness and serenity displayed by de Villiers with the bat in recent times.

Expect runs and plenty of them at Jo'burg as the curator usually prepares a road to bat on and that may help England as they often struggle to work out what a competitive total is when faced with a pitch that does a little.

With that in mind, it may help them if they could chase this time round and there seems no reason why their hosts should be quite so short in the market given they required Topley's act of generosity in game one.

Eoin Morgan was the pick to top the scoring charts at Cape Town and again looks a fair price while Quentin de Kock, strangely rested for the opening game, gets the vote for South Africa providing he returns of course.
Eoin Morgan top England run scorer - 1pt @ 11/2
Quentin de Kock top South African run scorer - 1pt @ 10/3