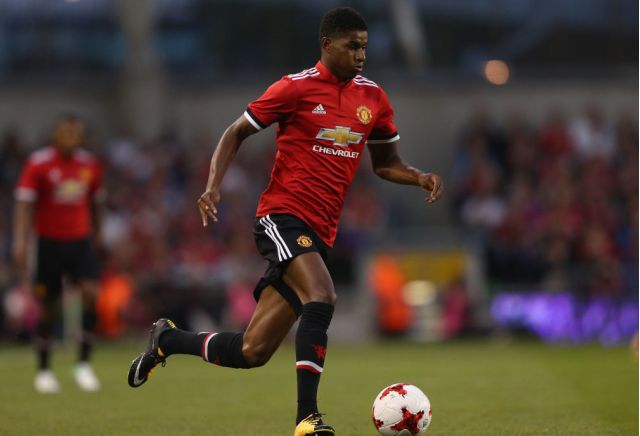 Four reasons why Marcus Rashford should not be in contention for the Golden Boy award.
Not a guaranteed starter
Despite bursting on to the scene two years ago, Rashford has struggled to really cement his place in the Manchester United starting XI. Both Ibrahimovic and Lukaku have been brought in to lead the line ahead of him, whilst he is regularly shunted out wide as he does not have the full faith of the manager.
Poor goals to game ratio
As a forward this is what you are judged on, and Rashford managed just 11 goals in 53 appearances last season, which works out as 0.21 goals per game. Other candidates such as Kylian Mbappe, who scored 26 goals in 44 league appearances last season, scored at a rate of 0.59 goals per game. Not even close.
Only ever played one game in the Champions League
It's all well and good playing well against the likes of Hull and Sunderland, but you need to show you can mix it with the best. Yes, he may have scored on his debut, but it was at home to FC Basel when the game was already won. He will need to impress from the start against much better opposition first.
He's not even the best youngster in Manchester
How can you be the most impressive youngster in Europe when you aren't even the best playing in your city? Manchester City and Brazil's Gabriel Jesus has been a revelation for club and country, at times keeping Sergio Aguero out of the team. 11 goals in 15 Premier League appearances and 5 goals in 9 games for Brazil.