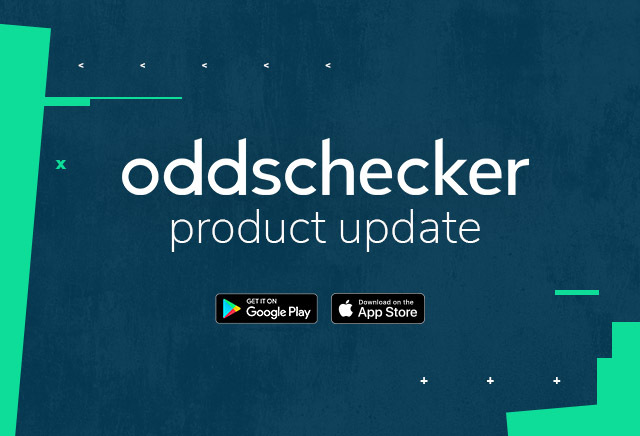 The latest version of the oddschecker app is available to download via the App Store and Google Play.
We're proud of the progress we've made so far in making the oddschecker app an essential tool for punters to read tips, compare odds and bet with multiple bookmakers in one place. Having said that we're also constantly striving for improvement. We are always gathering feedback so we know which features you love and those that you find frustrating.
Auto Login
Our customer feedback and app store reviews have highlighted the pain point you have signing into bookmakers every time you open the app. As a result we made it our priority to save customers' bookmaker passwords securely on their device and auto login customers to their accounts.
Auto login is the real magic of the feature. You will be automatically logged in to your bookies using Face ID, Touch ID or your phone's passcode/PIN each time you open the oddschecker app. On top of this you suggested it would be useful to have the ability to 'forget accounts' that you no longer wished to see in the 'Your Bookmakers' and 'My Bets' sections of the app. This is now possible.
Boosts and Requested Bets Filtering
We're also excited by our all-new boosts and requested bets filter. This means you're now able to filter boosts and requested bets by bookmaker and price to make it easier to find the perfect selection for you. You can't find this anywhere else!
We know these updates will save you a lot of time and hassle every time you use the oddschecker app and we can't wait to hear what you think.
What else is new in our apps?
Tipster Profiles: We've introduced tipster profiles so you can browse your favourite tipsters, track their profit/loss since the start of the year and see all their live tips in one place.
Tips Filters: Our new look tips section allows you to filter by the sport you're interested in.
Multiples/Bet Types: You can now place all bet types in the app including Trixies, Yankees and Lucky 15s.
Existing Customer Offers: We continuously handpick the best existing customer offers industry wide and put them under the relevant markets to help you utilise any free bets or special offers.