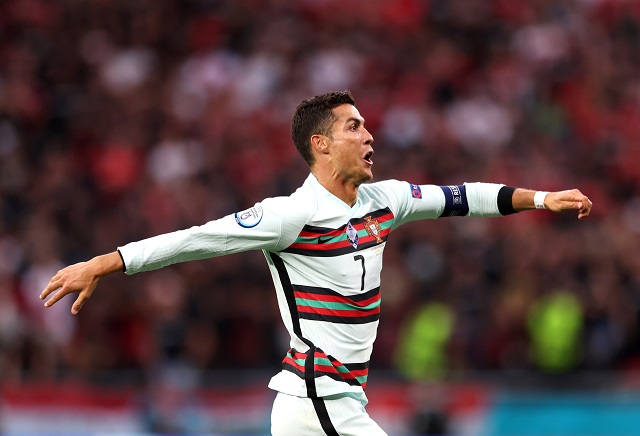 Mark O'Haire and Raj Chohan agreed that Uruguay are well placed for a World Cup run and will finish ahead of Portugal, short enough to oppose in Group H.
World Cup Group H
First up to talk about Group H on the oddschecker World Cup Betting Show was Steven McInerney, a YouTube content creator focused on Manchester City.
He kicked off: "They (Portugal) are a team very much poised if they can get the most out of their players. It's just stacked with quality including the City guys - Ruben Dias, Joao Cancelo and Bernardo Silva. You never know what Portugal are going to turn up but I think they'll go through.
"They need to work out what do with Cristiano Ronaldo - the man with the most shots without scoring in the knockout stages of a World Cup."
O'Haire said: "I just don't know with Portugal. Ronaldo is going to start which is a negative - it disrupts the balance of the team completely. You're probably going to see one of Bruno or Bernardo - not both. And with the coach Fernando Santos, even though he delivered the Euros I just think football's progressed in the last eight years.
"There's less conservatism if you look at the final stages of the Champions League, just look at the way France won the World Cup four years ago. You've got an arch pragmatist in Santos with an attacking heavy squad. I think they're vulnerable and Uruguay at 21/10 is where I'd be heading.
"The midfield is wonderful, they've got real bite as we know. It's doubtful that Luis Suarez can play three times a week so you're hoping Darwin Nunez can get into that centre forward spot and build a team around him."
Chohan shared O'Haire's support for Uruguay, adding: "The coaching change has had a really positive impact on Uruguay. Alonso comes in, 4-4-2 now and very organised. Bentancur is in very good form for Tottenham, Valverde probably been Real Madrid's best player this season.
"Up front Suarez now needs someone who can run the channels for him and Nunez is that man. He'll stretch defences while Suarez drops off. I like that balance and think they'll top the group."