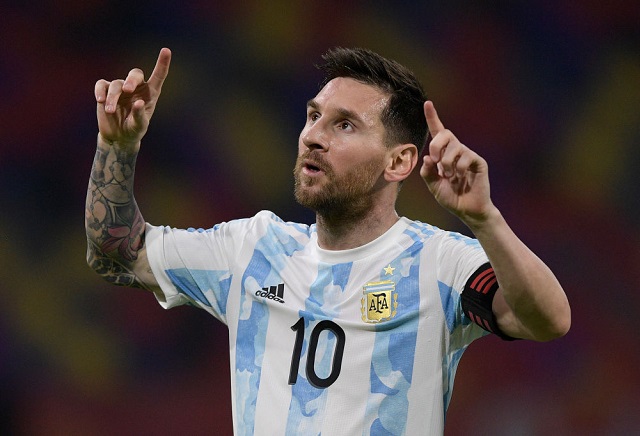 We check on the favourites and value bets for the top individual awards at the 2022 World Cup as we move into the quarter-finals.
Golden Boot
World Cup 2022 Golden Boot Odds
With five goals already to his name, Kylian Mbappe is the hot favourite to win the Golden Boot at the 2022 World Cup. However, next on the agenda for the 23-year-old superstar is an England side who haven't conceded in the last three matches.
So if you believe football really is coming home, it'd be hard to back Mbappe at a best price 8/13 with just one match to play, right? Instead, the value picks are definitely Lionel Messi at 15/1 (8/1 worst) and Brazil's number nine Richarlison at 10/1.
Looking at the quarter-final draw, Louis van Gaal will set out to defuse the threat of Messi to his improving Netherlands side. Croatia, meanwhile, will be too preoccupied with the floating Neymar to focus on the in-form Richarlison.
Given how fortunate Croatia were to scrape past Japan, and how their ageing side might back up against Brazil less than four days later, we're backing Richarlison to close the gap on Mbappe this weekend and move past him once Les Bleus board the plane home.
Golden Ball
World Cup Golden Ball Odds
Having hung my hat on England to win against France, I will have to oppose 6/4 favourite Mbappe once more in the Golden Ball market. Richarlison is in the running for this too at 20/1 and the fit-again Neymar could be a late bolter at 16/1 (12/1 worst price), while England's break out star Jude Bellingham is also worth a glance at 20/1.
However, Argentina's main man Messi is where the real value lies at 9/2. The 35-year-old has scored three times in the tournament from 19 shots (4.75 per match), including opening the scoring against Australia (his first ever World Cup knockout goal) on his 1,000th appearance in professional football and 100th game as Argentina captain.
There is also a trend of older winners in the recent history of the Golden Ball. Four of the last five winners have been aged 30 or over (Luka Modric, Diego Forlan, Zinedine Zidane and Oliver Kahn). Only Messi himself in 2014 is the exception to this trend since Ronaldo in 1998.