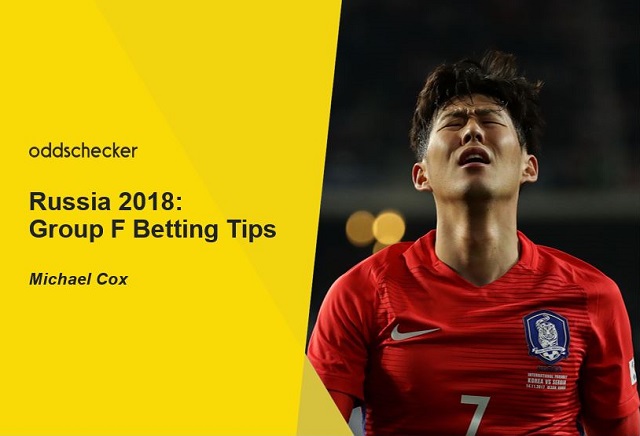 Germany, Mexico, Sweden and South Korea make up Group F and Michael Cox is certain on which team will finish bottom
Group F - Germany, Mexico, Sweden, South Korea
Germany are attempting to become the first side since Brazil in 1962 to retain the World Cup - and while competition this time around is more intense, the good news is that Germany are probably better than four years ago.
Germany were far from flawless in 2014: there was a major question mark upfront, a weakness at full-back, which was particularly obvious when Philipp Lahm was deployed in a midfield role that didn't really suit the system, and an issue at centre-back which was resolved after Germany struggled badly against Algeria and made crucial changes. History is written by the winners, but Germany stumbled through to the quarter-finals somewhat unconvincingly - only afterwards did they find form.
This time around, there are fewer problems. At full-back, Jonas Kimmich isn't quite at Lahm's level but has enjoyed an excellent campaign at Bayern, and should play alongside club teammates Jerome Boateng and Mats Hummels, plus a fit-again Manuel Neuer. Jonas Hector is an actual left-back, a big improvement on the situation from four years ago when right-footed centre-back Benedikt Howedes was used there.
The formation will be 4-2-3-1, although Low has alternative systems up his sleeve. Toni Kroos is arguably the best deep playmaker at the World Cup and Sami Khedira provides steel alongside him. Mesut Ozil is consistently excellent for Germany, Thomas Muller almost guarantees goals from the right, and Marco Reus - who missed out four years ago but is, on top form, Germany's best attacker - is favourite to play on the opposite flank. Upfront, the discovery of Timo Werner provides Germany with speed and directness. Julian Brandt and Julian Draxler will offer alternatives from the bench, and Mario Gomez is the archetypal plan B.
Germany appear to have quality in every position - which wasn't the case four years ago. Moreover, there's an obvious footballing identity, but also tactical variety: Germany are capable of tearing into opponents on the break or playing a possession-based game. Furthermore, only Spain can press as well as Germany.
Where is the weakness? At a push, Neuer and Boateng's injury problems are a concern, particularly when Germany are playing high up the pitch, and Hector is solid rather than a top-drawer left-back. But otherwise this is a seriously good side, and it would be a huge surprise if Germany didn't top the group.
Second-favourites are Mexico, who have been eliminated in the second round for the past six tournaments, which inevitably means they're expected to replicate that performance here. It's a relatively familiar Mexico side with great speed, technical quality and a physical edge too, although starting with a defeat against Germany would make things difficult.
Manager Juan Carlos Osorio has a reputation for chopping and changing in terms of personnel, and sometimes in terms of system too. Mexico should play 4-3-3, but could surprise teams with a 3-4-3 system. Over the past decade they've often shifted between those systems within matches, with Rafael Marquez playing a hybrid defender-midfielder role. He is, amazingly, still in the squad but now a mere reserve, with Diego Reyes the equivalent.
Mexico are the only side in this group capable of competing with Germany in the midfield zone. Hector Herrera was excellent at the last World Cup and has enjoyed a good season for Porto, scoring one of the most important goals of the entire European domestic campaign when hitting the winner against Benfica. The wonderful Andres Guardado will play a similar role to the left, driving Mexico forward with purpose.
Upfront, Javier Hernandez leads the line and, while he'll basically play on the shoulder of the last defender, he shows more willingness to become involved in build-up play than at club level. Hirving Lozano is the potential superstar here, playing a direct role from the left, but Mexico have a host of talented options who could provide a moment of magic: Carlos Vela, Giovani dos Santos, Marco Fabian, Raul Jimenez, Oribe Peralta and Javier Aquino are all, on their day, excellent players. Expect Osorio to spring plenty of surprises in personnel, but Mexico - as ever - seem destined for second round elimination.
That said, Sweden are one of the more underrated sides in this competition. If you judge Janne Andersson's side purely upon the quality of individuals, it's somewhat underwhelming - no Zlatan, no party. The only genuinely exciting player is Emil Forsberg, who has been excellent for Leipzig and should offer all-round qualities from the left: he can shoot, create and dribble expertly.
Otherwise this is a somewhat average group of players, yet Andersson has them organised excellently. It's old-school 4-4-2, and it's somewhat direct, but Sweden do the basics marvellously effectively.
From re-starts, balls are hit long to the forwards, probably Marcus Berg and the deeper Ola Toivonen, and Sweden get men around the ball quickly, latching into the flick-ons and knock-downs. When the opposition have a throw, Sweden 'box in' very effectively, often winning possession in dangerous areas. In Sebastian Larsson, they have an excellent dead ball specialist. It's hardly revolutionary stuff, but international football is a more simple world than club football, and well-drilled, back-to-basics sides can cause problems.
Sweden's defensive record in qualifying wasn't particularly impressive, and none of their back four are outstanding. But their 1-0 aggregate victory over Italy in the play-off was genuinely impressive, and they shouldn't be underestimated here.
Another side likely to play 4-4-2 is South Korea, a more technical outfit than Sweden and likely to play on the counter-attack. Their star man is Son Heung-min, who has been pushed into a second striker position and is expected to drive forward individually on the break. Whether he'll receive service consistently enough to do damage, however, remains to be seen.
There isn't great quality throughout this side, with the injury to Kwon Chang-hoon robbing coach Shin Tae-yong of his second-best attacking option. Wide midfielder Lee Jae-sung now appears set for a starring role, although he's yet to leave the K-League and is something of a wildcard. Other midfield options are workmanlike rather than incisive, although Ki Sung-yeung is a calm holding player capable of putting South Korea in control. In 6'6 Kim Shin-wook, they at least have a Plan B.
But Korea look poor in defence, and ended the qualification campaign in such poor form that a change of manager was deemed necessary. A victory here would be a major surprise, and they'll need to start strongly against Sweden to stand any chance. 5/6 for South Korea to finish bottom seems a fairly decent price - they're significantly weaker than their three Group F rivals.
See all of Michael's other group previews here:
Group E - Brazil, Switzerland, Costa Rica, Serbia
Group D - Argentina, Croatia, Iceland, Nigeria
Group C - Australia, Denmark, France, Peru
Group B - Iran, Morocco, Portugal, Spain
Group A - Egypt, Russia, Saudi Arabia, Uruguay
South Korea to finish bottom - 1pt