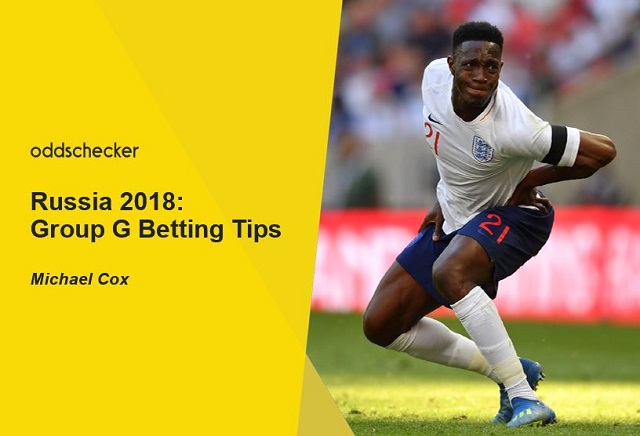 Belgium, Panama and Tunisia are England's opponents in Group G and Michael Cox thinks it's a foregone conclusion
Group G - Belgium, Panama, Tunisia, England
Group G is arguably the most predictable in this competition - because, to put it frankly, Tunisia and Panama are two of the weaker sides at the World Cup. England and Belgium both have serious flaws, particularly in defence, but it would be hugely surprising if they struggled to get through this group.
Belgium start as the favourites, thanks to their incredible generation of talent which has provided them with a world-class goalkeeper, a host of quality centre-backs, wonderful midfield variety and amongst Europe's most revered forwards. However, they're still hampered by the lack of quality full-backs, which has compromised their gameplan for the past four years.
Whereas previous coaches tried playing centre-backs out wide, Roberto Martinez has approached the situation in a very different manner, switching to a three-man defence and using wing-backs. He's found the right balance with the defensive-minded Thomas Meunier on the right and Yannick Carrasco, an outright winger, on the left. However, these players have obvious strengths and obvious weaknesses, which strong opponents might be able to exploit.
The defence has sometimes suffered from a lack of protection, and there are still injury concerns over Vincent Kompany, who plays in the middle of the three. The Spurs duo of Thomas Vertonghen and Toby Alderweireld will be forced to cover the wide areas, which they do excellently in possession but can struggle when Belgium face counter-attacks. They're unlikely to be exposed properly until the knockout stages, though.
In midfield, Axel Witsel and Kevin De Bruyne will be the first-choice partnership, with the latter playing a more withdrawn role than his Manchester City position, which in itself was deeper than his previous role. It remains to be seen whether this works against strong opposition, and it seems likely that Martinez may shift De Bruyne into the inside-right position and introduce another holding midfielder in the knockout stages. Witsel, on his own, lacks the mobility to cover that zone himself.
Dries Mertens would be the player to drop out, with Eden Hazard and Romelu Lukaku almost undroppable as the others in the front trio. Hazard hasn't quite produced his club form at major tournaments, although the presence of Carrasco overlapping down the left should provide him with freedom to drift inside, and options to combine with.
Still, this Belgium side still feels weaker than the sum of its parts. They'll surely get through the group stage, and will start as favourites for their second-round clash too, but Belgium might need to make major changes to overcome one of the competition's true favourites, and Martinez's defensive shortcomings may be exposed.
Gareth Southgate's England side aren't in an entirely different situation: three at the back, a question about the midfield structure, but plenty of attacking talent. England don't have Hazard or De Bruyne, but Raheem Sterling and Harry Kane is an excellent forward duo. Kane's an excellent penalty box player, although increasingly drops deep too, while Sterling makes good runs into the channels and has improved his goalscoring return considerably at club level, albeit not in an England shirt.
Further back, there are problems. England have had goalkeeping issues for the last few World Cups, and Jordan Pickford hasn't done enough to suggest they've been solved. The three-man defence theoretically offers nice balance, but Gary Cahill struggles in terms of pace, John Stones has found himself out of the Manchester City side, and while Kyle Walker has adapted well to right-sided centre-back, this robs England of his strengths at wing-back where he'd arguably be the best in the competition. Kieran Trippier is a fine crosser, but this system often requires him to beat an opponent, which isn't his speciality.
Eric Dier or Jordan Henderson will have enough to control midfield in the group stage, but might need to play together against serious opponents. Dele Alli and Jesse Lingard are technically excellent, and playing them together in a midfield trio is a daring move by Southgate and should work well in the first two fixtures, but England will surely lack compactness without possession. There's a positive mood about Southgate's plan of action, seemingly based upon the fact he's overhauled the squad and used largely technical players. But there are weaknesses in the XI, and Southgate himself is entirely untested at anything like this level.
Then come the minnows. Panama provide some excitement as World Cup debutants, and merely qualifying for the tournament itself is a huge achievement for such a small nation. Nevertheless, they were rather fortunate to get to Russia, winning just three of ten qualification games, and finishing with a goal difference of -1. A similar goal difference at the tournament itself is a dream.
Panama are, more than anything else, rather too old and rather too slow. Hernan Dario Gomez is an experienced coach who has largely favoured a 4-4-2, but will surely be temped by 5-4-1 or 4-5-1 for the first two matches against Belgium and England, before opening up against Tunisia. If he does go with 4-4-2 it's because Panama actually have quality upfront: Blas Perez and Luis Tejeda have scored regularly over the past decade, although are now 37 and 36 respectively.
In deeper positions, Panama will be solid, and occasionally cross the line into being outright aggressive. There are some good players here: Jaime Penedo is a good goalkeeper, Roman Torres the type of towering centre-back leader a defensive-minded team needs, and Anibal Godoy an influential holding midfielder. But it remains to be seen how Panama will actually attack - their wingers offer pace but relatively little skill, and will be pinned back by Belgium and England's wing-backs. Panama will spend long periods without the ball, which made lead to tiredness and indiscipline.
Finally, there's Tunisia - who aren't the worst side in the competition, and aren't even the worst side in the group, but might prove to be the least interesting. Tunisia are defensive and physical without offering too much counter-attacking threat, and their gameplan will probably be attempting to play for 0-0s against England and Belgium, before opening up and defeating Panama in the final group game. Don't expect too much entertainment.
They're badly hampered by the injury absence of Youssef Msakni, their best attacker, and in his absence will be depending upon the speedy Naim Sliti, probably playing from the left, and Wahbi Khazri, who would like to be playing as a number 10 but will probably have to settle for a right-sided role in this 4-5-1. Either way, his set-pieces should provide Tunisia's best moments. Anice Badri has technical quality but might not be suited to leading the line.
Defensively, Tunisia lack outstanding players but appear relatively well organised, the full-backs tucking inside and the central midfield trio screening the centre-backs closely. Goalkeeper Aymen Mathlouthi isn't top-quality, however, and the poor quality of goalkeepers amongst this tournament's minnows shouldn't be underestimated as a factor in some easy matches for the big boys. Panama are favourites to finish bottom at 8/13, but this still looks a good price to me.
See all of Michael's other group previews here:
Group F - Germany, Mexico, Sweden, South Korea
Group E - Brazil, Switzerland, Costa Rica, Serbia
Group D - Argentina, Croatia, Iceland, Nigeria
Group C - Australia, Denmark, France, Peru
Group B - Iran, Morocco, Portugal, Spain
Group A - Egypt, Russia, Saudi Arabia, Uruguay
Panama to finish bottom - 1pt