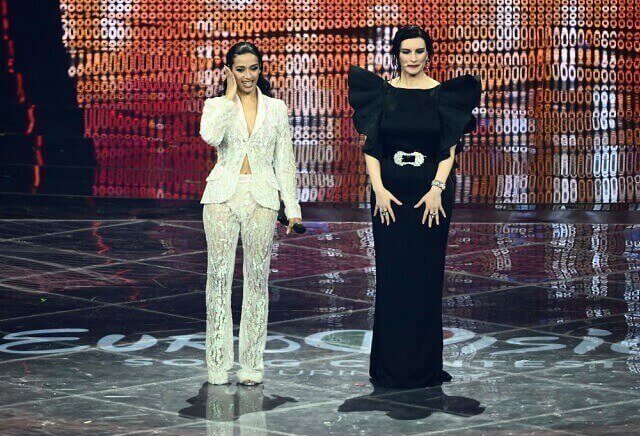 oddschecker bring you a detailed preview of Eurovision 2022, alongside a number of juicy betting tips - including a 25/1 shot.
Eurovision 2022 Winner
Eurovision 2022 Grand Final Preview
After all of the build up this week and semi-final qualifications, the Grand Final of Eurovision takes place in Turin on Saturday 14 May 2022.
The big market movers from the semi-finals have been Serbia, moving from 100/1 to 50/1 in places after an excellent performance in the second semi-final, and Norway from the 40/1 mark to around 66/1 following the first semi-final.
The Eurovision odds market has started to bunch up behind favourites Ukraine at 1/3, with the winner almost certain to come from the top five in the market. Those are:
Ukraine - 1/3
United Kingdom - 6/1
Sweden - 9/1
Italy - 14/1
Spain - 25/1
There is one country in particular that interests me at the top of the market when it comes to 2022 Eurovision tips, and another further down the market.
Eurovision 2022 Betting Tips: Spain to outperform their odds
In 2022, Spain have one of their best chances of winning in recent years in the form of SloMo by Chanel. It's a classic pop tune that is sure to get the audience going on Saturday night and is a very tried and tested formula.
Spain's Eurovision record is pretty poor, having not won since 1969 while their last top 10 finish was in 2014. Unlike other countries though, I don't think that's done to any nationality bias and rather the quality of acts that have been entered.
That will change this year though and Spain are currently joint top of eurovisionworld.com's online poll, along with Italy. The total number of votes is at 229,000 with Italy and Spain both taking 9% - that is a huge sample size giving a real read into which way the contest may go at this stage.
That vote is very close though, with Sweden and Ukraine just behind at 8%, so a lot is still be decided on the night with the quality of performance, staging and running order all playing their part.
The UK and Sweden have been luckiest in that draw with both towards the end but I still believe the winner will come from Spain or Ukraine. Ukraine will have much of Europe behind them and rightfully so but Spain at 25/1 e/w is not a bet I can pass up so they are the headline selection.
To play a bit more safe, Spain are also priced at 5/2 for a top three finish, which is great insurance.
Spain - 1pt e/w @ 25/1
Eurovision Top Balkan
Serbia offer something different
Serbia have been shortening in the outright market since the second semi-final and their favourable draw in the Grand Final, where they perform as the penultimate act. It's in the top balkan market that they interest me most though.
The song chosen by Serbia is certainly a memorable one, which is why their draw may play a big part in where they ultimately finish.
The song is performed by Konstrakta and is called 'In Corpore Sano'. Sung in Serbian, it has a very deep message about the state of society and the relationship behind mind and body in determining overall health. Due to it's unique nature the song has gone viral and only helped by Konstrakta's stage presence in the semi-final.
Serbia have a solid Eurovision record, and should poll well in the Balkans, Eastern Europe and the Black Sea Region. For this bet to win, Serbia essentially have to finish above Greece, which I think is very possible given how many similar style of song to the Greeks there is in this year's competition and so I'm happy to take the 2/1 currently on offer with Parimatch.
Serbia - 1pt @ 2/1