Kansas legislators have been trying to legalize sports betting since the US Supreme Court struck down the Professional and Amateur Sports Protection Act of 1992 (PASPA) in 2018. After years of lawmakers disagreeing on the way forward, Governor Laura Kelly finally signed SB 84 on May 12, 2022, legalizing retail and online sports betting in the Sunflower State.
Kansas made up for the time lost debating over legal bills with sports betting going live on September 1, 2022, just four months after the bill was signed. Over $350 million in bets was handled by the state in the first two months, showing how receptive sports fans have been to the new market. 95% of these wagers were made online, showing how important online sports betting is to the state. 
There are six online sportsbooks available in Kansas, with a further three licensed. Every online sportsbook has to partner with a land-based casino, and three of these locations have launched retail sportsbooks you can visit. 
| Regulator | Launch date | Tax rate | Registration |
| --- | --- | --- | --- |
| Kansas Racing and Gaming Commission and the Kansas Lottery | September 1, 2022 | 10% | Online |
If you want to learn more about sports betting in Kansas, check out our guide below. You'll find the latest information on the best sportsbooks for betting, any teams fans will want to bet on, and the latest sports betting legislation.
Sports Betting Operators in Kansas 
There are twelve online sports betting licenses available in Kansas. Nine licenses have been issued so far by the Kansas Lottery, and six online sportsbooks are operational. Every sportsbook that launches in Kansas must be partnered with a brick-and-mortar casino already licensed in the state.
| Name | Operator | Launch Date |
| --- | --- | --- |
| Barstool Sportsbook | Penn National Gaming | 1-Sep-22 |
| BetMGM Sportsbook | Entain Holdings | 1-Sep-22 |
| Caesars Sportsbook | Caesars Entertainment | 1-Sep-22 |
| DraftKings Sportsbook | DraftKings Inc | 1-Sep-22 |
| FanDuel Sportsbook | Flutter Entertainment | 1-Sep-22 |
| PointsBet | PointsBet | 1-Sep-22 |
| Bally Bet Sportsbook | Bally's Corporation | Not yet launched |
| FOXBet Sportsbook | Flutter Entertainment | Not yet launched |
| Golden Nugget Sportsbook | DraftKings Inc | Not yet launched |
Best Sportsbook Apps and Bonuses in Kansas
DraftKings
While DraftKings Sportsbook only launched in Kansas in September 2022, the brand has had a presence in the state since 2015, when its Daily Fantasy Sports (DFS) site launched. However, the brand has tried to win over more local bettors by partnering with the NFL's Kansas City Chiefs. While the franchise is based across the border, DraftKings signed this partnership to appeal to the many Chiefs fans that live in Kansas City.
Every sportsbook in Kansas needs to partner with a land-based casino, and DraftKings signed a deal with Boot Hill Casino and Resort to get a license from the Kansas Lottery. The brand operates a retail sportsbook in Boot Hill you can use to bet on all of DraftKings markets. 
Bet $5, Get $150 in Kansas
Payment Methods








FanDuel launched its online sportsbook in Kansas on September 1, 2022, the day online sports betting went live. The brand received a license from the Kansas Lottery through a partnership with Kansas Star Casino, where FanDuel will open a retail sportsbook. 
You can visit this location and use betting windows and self-service kiosks to bet on all of FanDuel's markets. The sportsbook also provides wall-to-wall TV screens showing all the latest action and amenities like bars and restaurants.
BetMGM
BetMGM launched its online sportsbook in the state on September 1, 2022, while also trying to win over local bettors by agreeing to a deal with the Kansas City Chiefs. You'll see BetMGM advertising around Arrowhead Stadium, and the brand will pop up on social media platforms.
This is the 24th state in the US that BetMGM has entered, receiving its license from the Kansas Lottery.
Bet $10, Win $200 on the NFL in Kansas
Payment Methods



Caesars
Another sportsbook partnered with Kansas Crossing Casino, Caesars went live in Kansas on September 1, 2022. Caesars' operating company, Caesars Entertainment, operates casinos in dozens of states in the US. However, Kansas is one of the few states where there is no Caesars Entertainment location, so Caesars needed to sign a deal with a third party to get a license from the Kansas Lottery.
Get $1250 First Bet Insurance in Kansas
Payment Methods



The final sportsbook to partner with the Kansas Crossing Casino, PointsBet went live in Kansas on September 1, 2022. However, while the sportsbook has a history of signing local partnerships in other US states, it has yet to make any deals in KS.
Claim 5 x $100 Bets in Kansas
Payment Methods



TwinSpires
Kansas hadn't had any horse racing tracks since 2012 when events at the Anthony Downs and Eureka Downs stopped. Luckily for KS horse racing bettors, TwinSpires is available in the state and allows you to place pari-mutuel bets on horse races from across the US. You can also bet on global events in the UK, Hong Kong, and Australia.
Get a $200 Bonus on Sign Up
Payment Methods



Kansas Legislation Timeline
May 14, 2018: The US Supreme Court overturns the Professional and Amateur Sports Protection Act of 1992 (PASPA), ending Nevada's monopoly on sports betting. This allows each state to legalize sports betting with its own legislation. Kansas lawmakers declare interest in sports betting almost immediately. 
May 2019: Lawmakers disagree on proposed tax rates, the sports betting regulator, and how many licenses to offer sportsbooks. No sports betting legislation was passed in 2019. 
February 26, 2020: SB 283, which intends to legalize sports betting with low tax rates, narrowly passes the Senate.  
March 13, 2020: The House chooses to ignore the bill passed by the Senate in February and instead proposes HB 2671. The bill is noticeably different from SB 283, proposing state-wide retail sports betting kiosks at lottery locations and a tax rate of up to 20%. The House and the Senate have until May to reconcile the differences and propose a compromise position. 
March 19, 2020: The Kansas legislative session is suspended early due to the Covid-19 pandemic. This ends any chance of sports betting legislation passing in 2020. 
March 19, 2021: The House votes against a bill passed by the Senate as disagreements over taxes, lottery retailers, and the number of licenses continues. No sports betting legislation passes in 2021. 
March 30, 2022: The 2021 Senate bill is updated to become SB 84, which allows three licenses for each land-based casino. The House passes the bill with some amendments, and SB 84 moves back to the Senate for a vote. 
April 29, 2022: The Senate passes SB 84 with a vote of 21-13.
May 12, 2022: Governor Laura Kelly signs SB 84 to legalize, online and retail sports betting in Kansas. The Kansas Lottery takes over responsibility for overseeing sports betting in the state. 
September 1, 2022: After less than four months from signing SB 84, sports betting is launched in Kansas. This is a speedy turnaround compared to other US states, which usually need a year to launch.
Sports Betting in Kansas
Is online sports betting legal in Kansas?
Yes, online sports betting is legal in Kansas, and the market launched on September 1, 2022. There are twelve online sports betting licenses available, nine of which have been awarded. Currently, six of those sportsbooks have launched in the state. 
People in Kansas can bet today with Barstool Sportsbook, BetMGM Sportsbook, Caesars Sportsbook, DraftKings Sportsbook, FanDuel Sportsbook, and PointsBet. The sportsbooks that have an online license but have not yet launched are Bally Bet Sportsbook, FOXBet Sportsbook, and Golden Nugget Sportsbook.
What sports can you bet on in Kansas?
There are no restrictions on Kansas sports betting, so you can wager on a wide range of professional sports. These include major league sports and other popular events like major golf competitions and grand slam tennis tournaments. While some states restrict college sports betting, you can bet on in-state teams in Kansas and place prop bets. 
Who can bet on sports in KS?
You must be 21 or older to bet in Kansas and be within the state's borders. In addition, the Kansas Lottery prohibits some people from betting, such as anyone working for a professional or college sports team. This includes players, owners, and coaches.
In addition, if you work for a casino or brand which operates a sportsbook, you also won't be allowed to bet. Finally, if you are restricted from betting because of self-exclusion or a criminal record, you won't be able to wager in KS. 
Official League Data usage in Kansas
Genius Sports is the official partner of the NFL and other major competitions and provides live stats and data for most sportsbooks in the US. The company is eligible to operate in Kansas, so you can get the latest information with pre-game and in-play betting at Kansas sportsbooks.
Kansas Sports Betting Handle
A sports betting handle tells you how much was spent on betting in a state over a particular period, regardless of whether those bets win. You can use a state's betting handle to show how popular sports betting is. You can check out how the sports betting market is performing below.
| Month/Year | Handle |
| --- | --- |
| August 2022 | $877,407,454 |
| September 2022 | $1,265,553,630 |
Kansas State Teams
While Kansas does not have any major league sports teams, there are two sports teams minutes over the border from Kansas City in Missouri. Many of the state's sports fans choose to support these franchises, even those further away from the border than Kansas City.
Kansas City Chiefs
The Chiefs started life as the Dallas Texans in 1959 as a member of the American Football League before relocating to Kansas City in 1963 to become the Chiefs. The Chiefs immediately found success, winning AFL Championships in 1962, 1966, and 1969. These successes would see the Chiefs play in two of the first four Super Bowl games, losing Super Bowl I to the Green Bay Packers in January 1967, and winning Super Bowl IV with a convincing win over the Minnesota Vikings. 
However, after a strong start for the franchise, success faded away until 2017, when the team drafted quarterback Patrick Mahomes. Mahomes rode the bench for the 2017 season before unleashing on in the NFL in spectacular style. He broke several records in his first starting season in 2018 on the way to winning the MVP and followed this up in 2019 with a Super Bowl victory.
Kansas City Royals
The Kansas City Royals have had periods of success in the MLB sandwiches between historically bad seasons. The Royals joined MLB as an expansion franchise in 1969 and have played at its current home, Kauffman Stadium, since 1973. The team was one of the best in baseball from 1976 to 1985, appearing in two World Series. It lost the first in 1980 to the Philadelphia Phillies before beating Missouri rivals the St. Louis Cardinals 4-3 in 1985. 
This was the last successful year for the Royals for some time, as the team didn't make it back to the postseason until 2014. However, the franchise snapped this bad streak in style, winning the AL Pennant in 2014 and claiming a World Series victory over the New York Mets in 2015.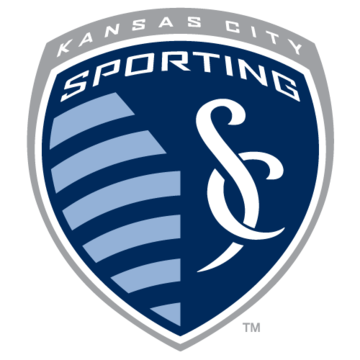 Sporting Kansas City
Sporting Kansas City, or Sporting KC, is a charter member of Major League Soccer (MLS), inaugurated in 1995. The team is a member of the MLS Western Conference. 
Sporting KC was founded as Kansas City Wiz by Lamar Hunt, founder of the American Football League (AFC) and owner of the Kansas City Chiefs. The team was competitive in its early years, reaching the playoffs in its first two years. In 1997, Hunt changed the team's name to Kansas City Wizards following a lawsuit from a retailer, The Wiz. After winning the Western Conference in 1997, the Wizards had a downturn in fortunes: the team finished last in the West in 1998 and 1999. 
In 2000, the Wizards won its first MLS Cup against expansion team Chicago Fire at RFK Stadium thanks to a goal from Miklos Molnar and some heroic defending from goalkeeper Tony Meola, who was named the game MVP. In 2004, the Wizards won its first U.S. Open Cup. 
The team went through a number of changes in 2011, moving from CommunityAmerica Ballpark to a brand new soccer-specific stadium, Children's Mercy Park, and rebranding the team as Sporting Kansas City. The rebrand and stadium move coincided with an upturn in results. It won the U.S. Open Cup in 2012, 2015, and 2017, and its second MLS Cup in 2013.
Kansas Jayhawks
The University of Kansas' athletics program, known as Kansas Jayhawks, participate in NCAA Division I as a member of the Big 12 Conference. The school sponsors six men's and eight women's sports, the most prominent being its men's basketball and football programs. 
The Jayhawks basketball team is one of the most successful college basketball programs in history, producing many great players, like Wilt Chamberlain and Jo Jo White, and coaches like Roy Williams and Larry Brown. It has won four national championships and appeared in the Final Four sixteen times. 
Its football team began playing in 1890, making it one of the oldest college football programs. Kansas has been a member of the Big 12 since its foundation in 1996. It was also a member of its predecessor, the Big 8, from 1929-1995. Kansas has appeared in thirteen bowl games, including the Orange Bowl three times (in 2008, 1968, and 1947) and the Liberty Bowl twice (in 1973 and 2022). Its record in bowl games is 6-6.
Kansas State Wildcats
Kansas State Wildcats are collegiate athletics programs representing Kansas State University. The team is a member of NCAA Division I and the Football Bowl Subdivision (FBS) in football as a member of the Big 12 Conference. Its most successful teams represent the school in football and basketball. 
Kansas State Wildcats football began to play in 1896 and was successful in the 1920s and 1930s, but it had a long period of uncompetitive play: by 1989, it was statistically the worst Division I program. 
Hiring Bill Snyder turned the team's fortunes around, and in 1998 it was ranked second nationally until Week 13, when it lost its final two games. Snyder was awarded National Coach of the Year in 98 for turning the program around. Since then, it has won the Big 12 in 2003, 2012, and 2022. 
The Wildcats have played in twenty-three bowl games, including three Cotton Bowls, three Fiesta Bowls, and four Cactus Bowls. In 2022, the team was invited to the Sugar Bowl to face the University of Alabama Crimson Tide. 
Its men's basketball team began to play in 1902 and has a long history of success. The Wildcats have appeared in thirty-one NCAA basketball tournaments, reached the final in 1951, the Final 4 four times, Elite 8 thirteen times, and the Sweet 16 seventeen times. Its women's basketball team is one of the country's top programs and one of the Top 15 winningest programs of all time. It has appeared in twenty-one NCAA tournaments and finished in the AP Polls Top 25 twelve times.
Wichita State Shockers
Wichita State Shockers are the athletics teams representing Wichita State University. Its athletics programs are members of NCAA Division I and The American Athletic Conference (The American). 
The most prominent program is its men's basketball side, which plays home games at Charles Koch Arena. The team played in the Missouri Valley Conference for many years before moving to The American in 2017. The team has appeared in sixteen NCAA Men's Basketball Tournaments, reaching the Final Four in 1965 and 2013. It has also won four conference tournaments and has been the regular season champion on fourteen occasions.
Kansas Sporting Events
Even without any sports teams in the big four leagues, there is plenty of exciting sport to watch in Kansas. We've listed some of the best events you can catch in the Sunflower State below. 
Sunflower Showdown
The Sunflower Showdown is the annual athletic competition held between the University of Kansas and Kansas State University. The showdown is most notable for the men's basketball and football games between the Kansas Jayhawks and the Kansas State Wildcats. The two teams have played each other for over 100 years in each sport, with the Jayhawks holding the lead in both. 
NASCAR at Kansas Speedway
Kansas Speedway, a 48,000-seat motorsports arena, hosts two NASCAR Cup events each year. The AdventHealth 400 occurs around May each year, and the Hollywood Casino 400 takes place in the fall. In 2010, Penn National Gaming built the Hollywood Hotel & Casino at Kansas Speedway, and the combination of the casino and the racetrack proved an immediate success. Hollywood Hotel & Casino is one of the four land-based casinos in Kansas with a sports betting license and has partnered with Barstool to offer retail sports betting to motorsports fans. 
Pretty Prairie Rodeo
Rodeo is a big business in Kansas, and the biggest rodeo held in the state each year is the Pretty Prairie Rodeo. Held in Pretty Prairie, this four-day event attracts rodeo fans from all across America to experience the excitement of the Kansas rodeo.
Kansas Land-Based Sportbooks
While online sports betting in Kansas is very convenient, as you can bet anywhere in the state, there is a lot of benefit to betting in person. You can find retail sportsbooks at land-based casinos in Kansas with amazing atmospheres created by hundreds of sports fans. Many retail sportsbooks will offer you comfy seating, food, and drinks while you bet on and watch your favorite sports on big TV screens. You can see the casinos with retail sportsbooks in KS below.
| Name | Location |
| --- | --- |
| Barstool Sportsbook | Hollywood Casino at Kansas Speedway |
| DraftKings Sportsbook | Boot Hill Casino & Resort |
| FanDuel Sportsbook | Kansas Star Casino |
Alongside the four commercial casinos in Kansas, there are six Native American tribal casinos. SB 84 includes language that allows the tribes to enter negotiations with the state to offer retail sports betting. In addition, SB 84 also included the provision for up to 50 sports betting kiosks per partner to be available to open in retail locations across the state, although this has not yet been rolled out.
Kansas Responsible Gambling 
Sports betting can be a lot of fun, but it is important to do it safely and responsibly. The Kansas Racing and Gaming Commission (KRGC), which works under the Kansas Lottery, provides a self-exclusion program so bettors can prohibit themselves from wagering. This self-exclusion lasts for two years, and you can join the program at any casino or at KRGC headquarters.
In addition, many sportsbooks will provide additional help with controlling gambling, like deposit limits and account limits. You'll also find links to third-party support organizations like the Kansas National Council on Problem Gambling or the Kansas Coalition on Problem Gambling.