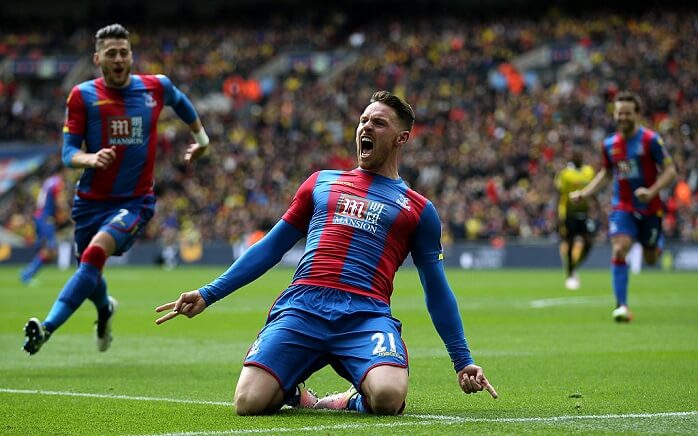 There was an unexpected team at the top of the Premier League profit/loss table after the 16/17 season.
The table below shows the returns you would have obtained by investing £20 in every Premier League team throughout the 16/17 season. Worst price is the returns from the lowest odds any bookmaker was offering on each team and best price is the returns from the highest odds.
Crystal Palace were crowned the punter's champions thanks to late season victories over Arsenal and at Liverpool. Fellow Southerners Watford also caused a few upsets earlier in the season in beating Jose Mourinho's Man United in September and Arsenal in January. Paul Clement's Swansea are another team that secured plenty of profit for their fans from their 12 league wins, beating Liverpool, Southampton and Everton as they managed to avoid the drop.
The difference in best and worst price, or Oddschecker value, shows the relative uncertainty of bookmakers when pricing up the underdogs as opposed to the bigger teams in the league with many of them capable of causing a shock. The difference in Chelsea's profit/loss for example, over 30 wins was only £23.30, with their results becoming easier and easier to predict as the season went on, while Crystal Palace's unpredictability made their outcomes more difficult to forecast.
Crystal Palace were also the team with the biggest difference between worst price and best price returns, while Middlesbrough were the team with the smallest difference in returns, principally because they only managed to win five matches all season.
Southampton were one team that did relatively well in the real table, finishing 8th last season but 19th in our profit/loss table. That was because they won a lot of the matches you would expect them to and did not win many matches they were expected not to, especially at home.
With the new season starting on Friday evening, it will be interesting to see how those two teams perform in particular, under new managers in Frank De Boer and Mauricio Pellegrino, with a new style of play.