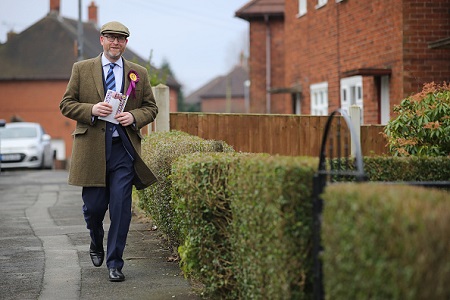 On 23rd February 2017 there will a by-election in the consistency of Stoke-On-Trent which was triggered by the resignation of Labour MP Tristram Hunt. He will be taking up a senior role in the private sector as he looks to put his political days behind him.
After being re-elected in May 2015 with a majority of 5,179, Hunt announced he was stepping down from the shadow cabinet following Jeremy Corbyn's election as Labour leader.
The Liberal Democrats are surging in by-elections but given the demographics et al, of Stoke-On-Trent, it can be safe to assume that the Liberal Democrats do not have a chance in this by-election.
The Liberal Democrats will be running on their pledge of 'forcing a second EU referendum', while the issue is that 65% of Stoke-On-Trent voted leave which is an overwhelming majority.
UKIP are currently 11/10 to win the seat, in which the newly elected UKIP Leader Paul Nuttall will be standing in. Paul Nuttall is from the north of England, he believes this his northern accent can help him connect with disenchanted Labour voters, that UKIP claim Labour have left behind in recent years.
UKIP until yesterday were around the 6/4 mark but a new survey yesterday that was released by Labour Leave has indicated that UKIP should easily win this seat. Labour Leave have even warned that if the party lose Stoke, up to fifty seats could fall to "our opponents".
Labour Leave chairman and party donor, John Mills urged Jeremy Corbyn to act.
He said: "If Labour is to hold onto this seat and others in the Midlands and the North then it must respond to voters concerns over Brexit and immigration."
The survey released indicates that UKIP will finish 10 percentage points ahead of Labour, which again would be an overwhelming majority.