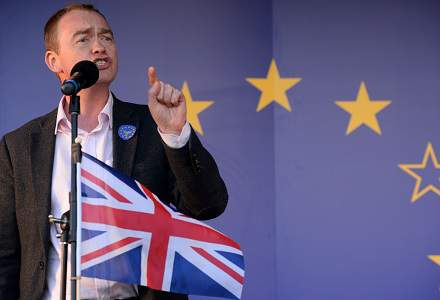 Despite opinion polls bettors are backing Tim Farron's party to be successful at the general election.
Despite opinion polls indicating that the Liberal Democrats could in-fact lose seats in the upcoming election, the betting public are backing Tim Farron's party to more than triple the number of seats they currently occupy. Given the party is opposing a 'hard' Brexit, the support for Liberal Democrats is expected to grow in areas that voted Remain, providing the party with a much needed boost following their dismal performance in the 2015 general election.
Two bookmakers on Oddschecker's site are offering odds on the number of seats the Lib Dem's will win in the upcoming General Election and there has been more than double the bets placed on the party winning more than 29.5 seats, compared to under 29.5 seats. In total, sixty-seven percent of bets placed on the market have been on Tim Farron's party winning more than 29.5 seats at the general election, which is a significant increase on the nine seats they currently hold. Despite the potential increase in support for the party, only 5.76% of punters believe Tim Farron will be next Prime Minister.
As mentioned, Tim Farron has vowed he'll give the public the "the chance to change the direction of our country" by fighting 'hard Brexit'. His stand point on Brexit is expected to gain him followers who originally voted remain back in 2016. At a party conference last year, he claimed his was the only party with the potential "to stop the calamity of Brexit". Lib Dems victory in Richmond has already proved they've got potential to attract Remain voters.