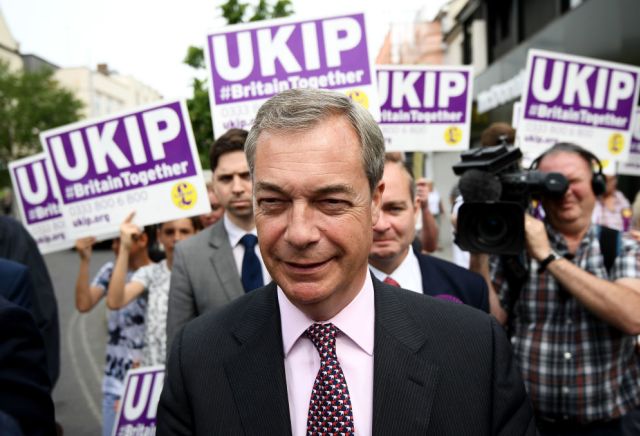 The former UKIP Leader has been subject to 88% of stakes this weekend to become next Prime Minister.
Nigel Farage has received 88% of stakes over the weekend on who will become the next Prime Minister, while UKIP have received 57% of bets to claim an overall majority in the next General Election.
The former UKIP leader has been out of UK politics since resigning in the aftermath of the Brexit vote in July 2016 but has been very vocal in his opposition to Theresa May's Brexit plan.
While appearing on The Wright Stuff, Mr Farage said: "If they don't get rid of her and get back on track then I will, next spring, come back into the front line of British politics."
Given the sense of injustice by many in support of Brexit after the Chequers agreement, bettors are piling in on Farage making a comeback - and while he is currently 200/1 to become the next Prime Minister - that price could collapse in the coming weeks.
UKIP as a party have also seen a renaissance, with Conservative voters moving back over to the UK Independence Party, picking up 2,000 new or returning members over the last two weeks.
That's resulted in UKIP being the most backed in the market to win the most seats at the next General Election over the weekend.
Conversely, the Conservatives have seen their voting intention drop from 74% to 64% and the betting trends reflect that as a UKIP revival becomes more likely.
Oddschecker spokesperson George Elek said: "A flurry of bets have been placed on not just a return to prominence for Farage, but for UKIP in equal measure.
"Support to the party with new and returning members has boomed in the past few weeks, and that momentum is more than carrying over to the wider general public."