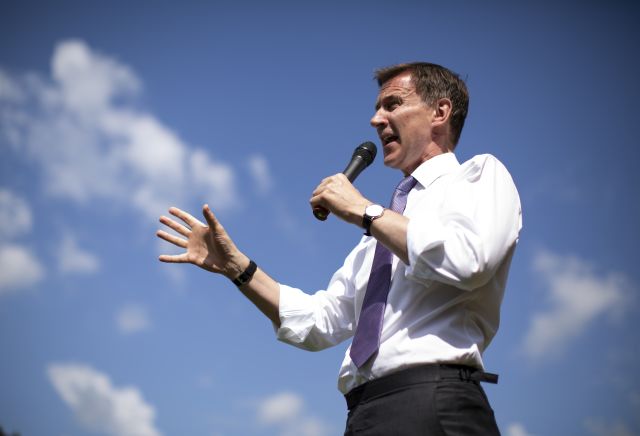 The foreign secretary is now a rank outsider for the Conservative hot seat.
Jeremy Hunt odds of becoming the next leader of the Conservative Party are as long as 7/1 as of this morning, implying he has just a 12.5% chance of getting the top job.
The slide comes amid backlash over comments Hunt made today in which he denied that foxhunting was cruel and refused to rule out overturning the ban if he came to power.
And considering that the election has now boiled down to a two-horse race, his loss has been Boris Johnson's gain, with Hunt's predecessor as foreign secretary now as short as 1/12.
Quite simply, this means that some oddsmakers have put the chances of Boris becoming the boss at a whopping 92.3%, what some consider to be an unassailable lead.
Oddschecker spokesperson Callum Wilson: "Having made significant headway last week, support for Jeremy Hunt in the next Conservative leader market has cooled this morning.
"This follows an embarrassing U-turn on bringing back fox hunting, which appears to have severely dented his chances in the race for No. 10.
"The issue was raised as a factor in the Tories losing their majority at the last general election so members of the party have unsurprisingly been left concerned by Hunt's comments."