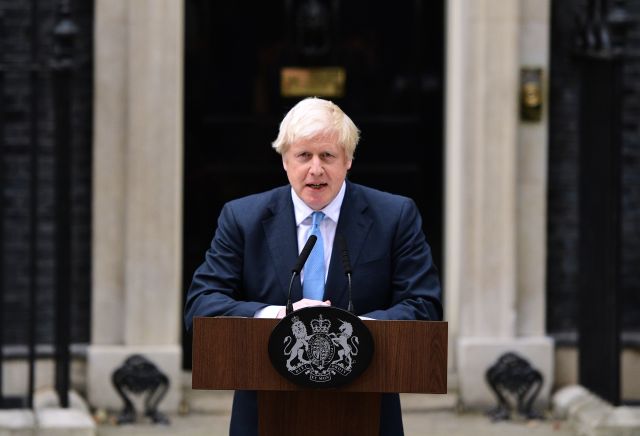 Here's how the odds have changed every day since January 1st, 2019
The Conservative Party are the clear favourites to win the most seats if an election were held now, according to the most recent data released from bookmakers.
As of this morning (03/09/2019), the Tories have a 1/3 predicted chance of winning the most seats, which is an equivalent percentage chance of 75%.
On the other side of parliament, Labour's odds have drifted throughout the year, meaning they now have odds of 4/1, equating to a 20% implied probability chance.
It hasn't always been plain sailing for the Tories in the market, however, as the current government trailed Labour in the market on the 15th January and the 2nd May.
Elsewhere, the big market movers are The Brexit Party, who were originally priced at 20/1 to win the most seats at the next general election.
Bookmakers slashed the odds of that happening all the way into 6/1 on the 10th of July, although The Brexit Party have now returned to 20/1.
Another party that has seen a fluctuation of their odds are the Liberal Democrats, who were 250/1 to win on the 2nd of January, 2019.
That price came crashing down to 11/1 on the 24th of July and is now 20/1 as of today (03/09/2019).
With the inception of a number of political parties this year "Any Other Party" includes any not named on the bookies' list, and has also seen a fluctuation.
"Any Other Party" opened up at 13/2 to win the most seats, although, by today, that's drifted all the way out to 80/1.
Oddschecker spokesperson Callum Wilson: "When observing the data day-by-day from the start of the year, the crossover between Labour and Conservatives is quite something.
"Only twice have Labour become favourites in the market, in January and in May. Otherwise, the chaos that seems to have enveloped the Tory government has not translated to the betting market."
General Election Most Seats:
Conservative – 2/5 (71.4% chance)
Labour – 4/1 (20% chance)
The Brexit Party – 20/1 (4.8%)
Liberal Democrats – 28/1 (3.4% chance)
Green Party – 500/1 (0.2% chance)
Change UK – 1000/1 (0.1% chance)
UKIP – 1000/1 (0.1% chance)
Check out the best signup offers and bonuses on our free bets page