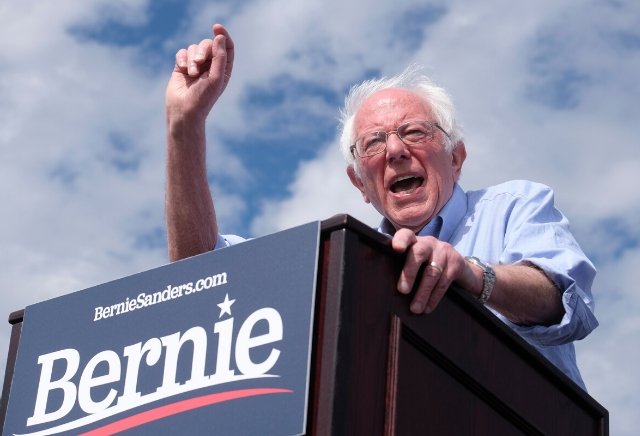 Some bookies believe Sanders has a 63% chance of winning the Democratic nomination
The run-up to the 2020 Presidential Election is well under way and the democrats are yet to have a guaranteed nominee.
Bernie Sanders is the clear front runner, though, with a couple bookies offering odds as short as 3/5, giving Sanders an implied probability of 62.5% to be their candidate.
However, he can be backed at 5/6 and in the last 30 days he's attracted 37% of bets. After the Nevada Caucuses on the 22nd, Sanders became the first-ever candidate, Democrat or Republican, to win the popular vote in all three early voting stages.
Sanders currently has 35 delegates, the most of any of the other Democratic candidates, he'll need 1,991 to win the nomination but has taken the early lead of the three primaries and caucuses that have voted.
Super Tuesday will be the true test of his success on March 3rd, when 14 separate primaries will take place.
As it stands it looks as if Sanders will be the man to face Trump in the upcoming election. Taking about 50% of all bets in the market punters and bookies still back Trump to continue his presidency well into the next decade.
Trump is currently available at the best price of 8/13 to win re-election but one bookie has priced him at 1/2 giving him an implied probability of 67% to win again.
The other possible democratic candidates to face the current President will be looking to gain more traction in the run-up to Super Tuesday in order to pick up the delegates, they need to beat Sanders to the nomination.
Michael Bloomberg has attracted punters for the nomination over the past 30 days, he's picked out 16% of bets despite as of yet having no delegates.
Bookies see Bloomberg being most likely to clinch the nomination if Sanders doesn't win. Currently available at the best price of 4/1, this has certainly been attracting value hunters.
Peter Buttigieg is currently hot on Sanders' tail. He holds the second most delegates at the moment with 24, that's only 11 behind Sanders. Despite this, he hasn't turned the heads of many punters.
In the last 30 days, Buttigieg has picked up just 9% of bets and can be backed at the best price of 12/1. The former Mayor of South bend Indiana could likely attract more punters depending on his success on Super Tuesday.