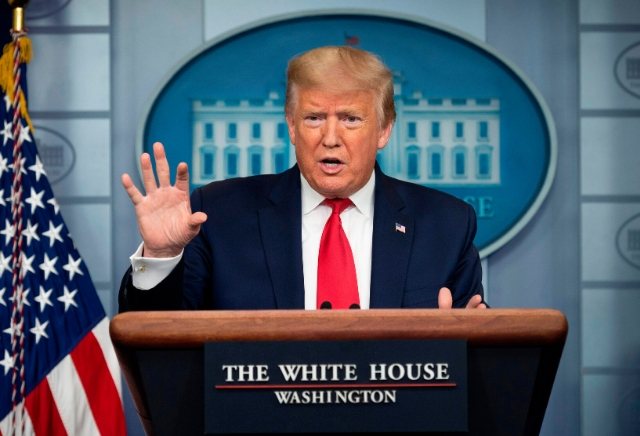 The current Commander in Chief has 51% of all bets.
President Donald Trump has shortened into a larger favourite to win the 2020 US Election. Now available at the best price of 10/11, the current president could have been found at evens earlier in the month.
After Democrat Bernie Sanders suspended his campaign recently, the only viable candidate for the Democratic nomination is former vice-president Joe Biden. Sanders has also now endorsed his former rival Biden for the presidency.
Once available at the same price as Trump as bookies struggled to separate the two. He can now be backed at 13/10 despite his recent endorsement from Sanders.
For better or for worse for the Republican campaign, Trump continues to give daily press briefings and this could mean we see further deviation of the prices in the coming months.
In the last 30 days, President Trump has have been backed with a whopping 51% of all bets in this market compared to Joe Biden's 26%, conveying that punters really only see this a two-horse race now. Value hunters have been backing some other potential candidates, however.
Now available at the best price of 50/1 is Mayor of New York, Andrew Cuomo. He's the bookies favourite after Biden for the nomination.
His odds have moved drastically over time, once available at the best price of 14/1. He gained popularity with punters in late march after some disagreement with the president over the management of the current crisis but has only picked up 6% of bets in the last 30 days.
Who will win the US Presidential Election 2020?
Donald Trump 10/11
Joe Biden 13/10
Mike Pence 50/1
Andrew Cuomo 50/1
Hillary Clinton 50/1
Bernie Sanders 100/1