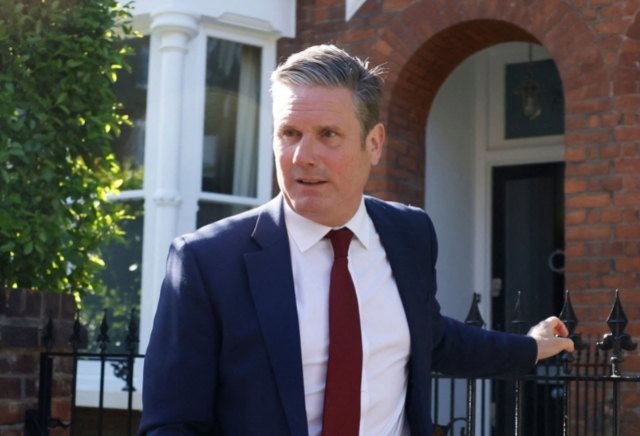 oddschecker have the latest odds on replacements for Keir Starmer should he resign from his position as Labour Leader.
Starmer confirms police fine stance
Sir Keir Starmer has confirmed today that he will resign from his position as Labour Leader if he is fined by the police for breaching lockdown rules, but what has happened and what do the odds say about his likeliest replacement?
Starmer, the Labour Leader since 2020 without really threatening to get into number 10, made the announcement over the outcome of 'Beergate' – which both jeopardises his own position but also puts the limelight back on Boris Johnson too and his own rule-breaking.
He said in his speech he will do "the right thing and step down" as Labour leader over the allegation he broke coronavirus laws at a curry and beer gathering in Durham.
Who are the leading contenders to replace him?
Andy Burnham has assumed favouritism in the next Labour leader odds market at a best price of 26/5, but there are a number of close competitors to the Greater Manchester Mayor.
Wes Streeting, Shadow Secretary of State for Health and Social Care is 8/1, while Rachel Reeves (Shadow Chancellor of the Exchequer) comes in at 9/1.
Lisa Nandy, who serves as Shadow Secretary of State for Levelling Up, Housing and Communities, has a best price of 10/1 - the same as Angela Rayner, Shadow Chancellor of the Duchy of Lancaster.
Next Labour Leaders Odds:
| Name | Best Price | Worst Price |
| --- | --- | --- |
| Andy Burnham | 26/5 | 11/4 |
| Wes Streeting | 7/1 | 5/1 |
| Rachel Reeves | 9/1 | 7/1 |
| Lisa Nandy | 10/1 | 6/1 |
| Angela Rayner | 10/1 | 6/1 |
| Yvette Cooper | 14/1 | 8/1 |
| Bridget Phillipson | 25/1 | 14/1 |