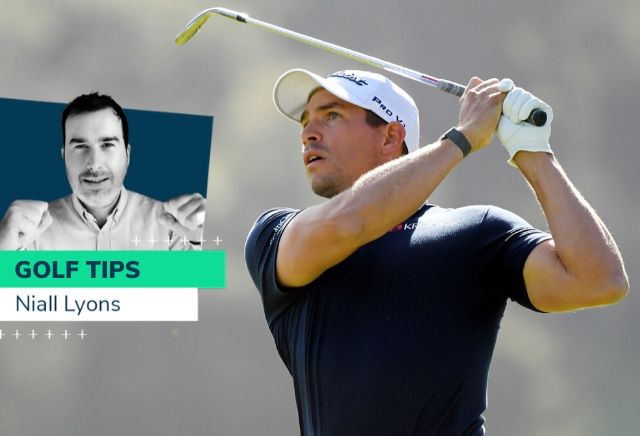 Our Golf expert, Niall Lyons, has tips for the Rocket Mortgage Classic starting Thursday.
The Detroit Golf Club was welcomed onto the circuit for the first time last year and Nate Lashley made easy work of it on route to winning at 25 under par. Given how the first few weeks back to competitive play have gone I expect similar scores and quite possibly a similarly eclectic leaderboard. Gaining on greens in regulation looks a stat to look to giving last years leaderboard as well proximity stats as Greens are quite undulating and present fair challenges if you don't find the correct level.
Let's start with Bryson. We got out of the bet last week with profit, but once again could have been better. He is putting extremely well without getting any of the luck you need to win golf tournaments. If at the hole his putt has a 50% chance of going in, about 1 in 10 have been dropping. It has been painful as he has deserved more from his work on the greens. Off the greens it has been average stuff, especially his approach play. He hasn't been able to capitalise on some excellent work off the tee. There are aspects which he needs to work on no doubt but the mere fact he hasn't been out of the top 8 in his last 6 events playing nowhere near his best is a sign of what is to come. A win this week may just happen. I banged the table the past few weeks that he should be favourite for these events, and rightfully he went off 2pt jolly last week at the off ahead of McIlroy and Thomas. This week there looks no value in his price and he is quite easily passed over. If he goes onto win, I don't think we'll shed too many tears for the 6/1 despite being on the past few weeks.
Scott Stallings has undergone a transformation the past couple of years from overweight and underworked to a fine specimen of a man ready to win again on the pga tour. A 3 time winner on the tour Scott certainly has not underachieved. However, he did notice his weight being an issue and tiredness killing his work ethic in the game. Since those times he has lost 55 pounds and 16% body fat. I've been waiting for an upturn in form in the last 2 years to reflect this and last week may just be the sign that he is ready to rock. He topped the Greens In Reg gained stat and was one of only a handful to gain shots in all departments last week at the Travelers. He has also won before on this surface which is another bonus. I've been waiting for a time to play him, this week looks set up.
1.25pt each-way Scott Stallings 100/1 (1/5 8 places)
Scott Stallings - 1.25pts e/w @ 100/1
Having finished the preview, I've added this paragraph right at the end. I can't leave Bubba Watson off the list which leaves our list at an inflated 7 golfers. Nevertheless, there is plenty of value about these days and there's nothing wrong with taking what you can. I think Watson, with 6 wins on this surface just has to be played. A missed cut last week at one his most successful venues wasn't ideal preparation but we've seen him yoyo at Augusta too where he has a couple of wins. It's all or nothing with Bubba, but at 50/1 he is too tempting to leave off the staking plan. Another win could easily come on his most comfortable surface and with tempting numbers on the exchange also he has to be supported.
1pt each-way Bubba Watson 50/1 (1/5 8 places)
Bubba Watson - 1pt e/w @ 50/1
A lot appeal at bigger odds this week and we'll start with the well backed Si Woo Kim. He ranked 2nd in Greens in Regulation gained last week and if he continues in that fashion could go well at a venue that will suit his trappy nature. He is hard to get right there is no doubt but he won the Wyndham the week after a top 25 at the Travelers. He won at Sawgrass a week after a top 25 in Texas. The 11th place last week is a good sign we can expect another good performance of Si Woo. He gained shots in all departments last week bar putting and gained proximity on the field throughout the four days. 3 figure prices have turned to dust and although there's little value in the price now I can't leave him off the list.
1pt each-way Si Woo Kim 80/1 (1/5 6 places)
Si Woo Kim - 1pt e/w @ 80/1
Tom Hoge was going remarkably well early on in the season and was another who put up a reasonable showing last week. Throughout a period of 3 weeks earlier in the season he was only beat by a handful of players over 12 rounds going 12th, 6th, 5th 3 weeks on the bounce. He missed his first two cuts since the break but showed a little more consistency last week to finish inside the top 40. He finished 8th in the field for Proximity gained last week and that should prove a vital stat for those who contend this week. There are plenty who played well last week showing up at 3 figures this week that just look crying out to be played.
0.75pt each-way Tom Hoge 125/1 (1/5 8 places)
Tom Hoge - 0.75pts e/w @ 125/1
Aaron Wise's form has fallen off a cliff once I had touted him as one of the hottest prospects in the game. After a missed cut at Harbour Town a few weeks ago he bounced back and made a cut last week. Nothing too much to be positive about however a venue like this with birdies galore certainly levels the playing field and big priced golfers are the way forward this week. No crowds may also contribute to a heightened chance of winning. I remain convinced Wise will come out of this slump and a place to fire plenty of birdies is right up his street, just like he did when he shot 23 under to win the Byron Nelson.
0.75pt each-way Aaron Wise 150/1 (1/5 8 places)
Aaron Wise - 0.75pts e/w @ 150/1
Since winning the RSM last year Tyler Duncan hasn't shown an awful lot, however since the break he has consolidated his form with three top 40s on the trot. He lost 3.2 strokes on the greens last week and a positive showing in that department could have seen his result a whole lot better. We can expect better this week and for a winner on the tour not so long ago again looks very tempting at 3 figure quotes. Finally we'll have a pop at Matthew Wolff. With the way this lad has spoken, and others of him, I still believe the market is somewhat undervaluing his achievements to date. He looks to be in the shadow of Morikawa now, but the ability he retains is huge and a venue like this should suit someone with his attacking game. If things fall right and he gets into contention there will be a huge average down on his price as he'll not be easily beat. Hasn't shown anything of late but at a venue like this I believe a few riskier plays are well worth it.
0.75pt each-way Tyler Duncan 125/1 (1/5 6 places)
0.75pt each-way Matthew Wolff 125/1 (1/5 8 places)
Tyler Duncan - 0.75pts e/w @ 125/1
Matthew Wolff - 0.75pts e/w @ 125/1